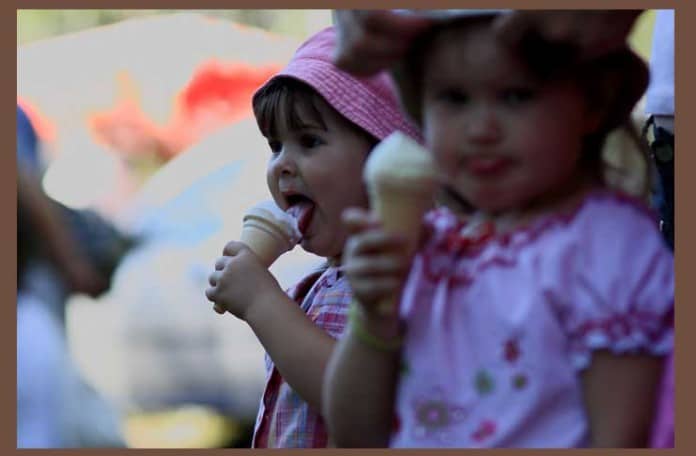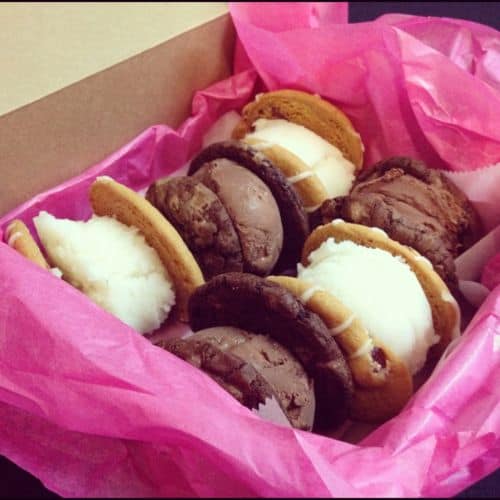 People are always looking for something new and interesting to give their loved ones on Valentine's Day.  Nothing says "I Love You" more than giving your loved one something creative, sweet and delicious, and that you can enjoy together.
Today Coolhaus is  launching their Valentine's Day pre-order form.  You can order a gift box in any of the Coolhaus cities – NY, LA, Austin and Miami.  Click here to order or for more information.
How do you think she will like champagne sorbet sandwiched between two strawberry & cream cookies?
Now you both can enjoy a delicious dessert after enjoying your other Valentine's Day activities together 🙂