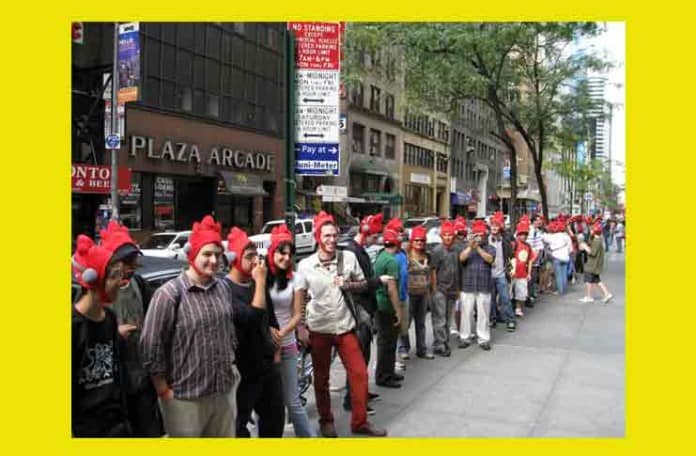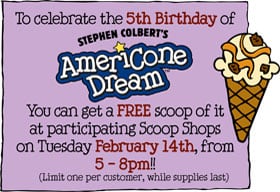 Today marks the 5th Anniversary of Stephen Colbert's Americone Dream Ice Cream at Ben & Jerry's.  To celebrate – and to kick of their campaign to help restore our democracy – visit a participating shop to get a FREE scoop of Americone Dream.
Last summer the Ben & Jerry's truck spent some time in NYC giving away free scoops of Americone Dream – vanilla ice cream with fudge-covered waffle pieces and a caramel swirl.
Click through for details on where you can get a free scoop…and how you can help give our government back to the people!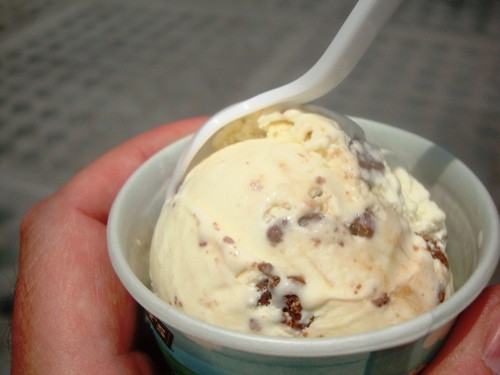 For a list of participating Scoop Shops, click here.  In Manhattan, there's Macy's Herald Square, Rockefeller Center and Broadway & 104th St.  There are also locations in the Bronx, Queens, Yonkers, Hoboken, Bayonne and several other locations around town (and across the country)
As for giving democracy back to the people, Ben & Jerry's is supporting a Constitutional Amendment that will keep corporate money out of our elections. You can take action or just get more information at getthedoughout.org!