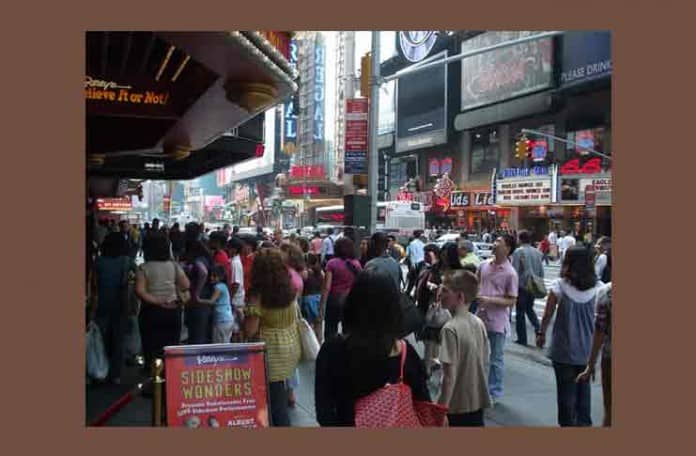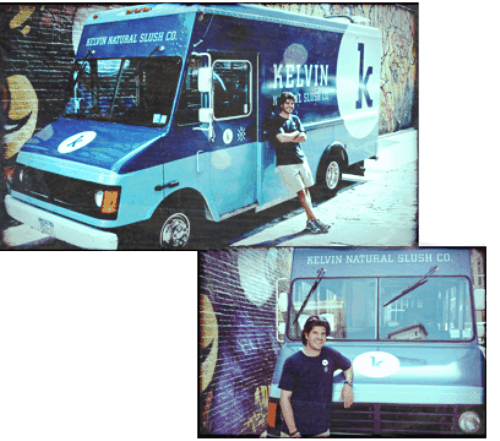 There are ice cream trucks, frozen yogurt trucks, Italian ices trucks – and now a truck with slushies!
The Kelvin Natural Slush Co (named after the Kelvin temperature scale) has interesting flavors and mix-ins.  According to their website, it's easy as 1-2-3.
The Kelvin Slush In 3 Easy Steps
Step 1 – The Slush
Choose your slush flavor from Kelvin's unique creations, including Spicy Ginger, Tangy Citrus or Green & Black Tea.
Step 2 – The Mix-In
Choose your real fruit purée mix-in. We rotate the fruit we offer, so there is always something new and fresh to try.
Step 3 – The Float (Optional)
Kick back to childhood and make your Kelvin a Float by adding a scoop of ice cream.
Designing your custom Kelvin Slush is that easy.  With your input, we'll serve up amazing flavor combinations which are all natural, always refreshing and always super cold.
Some of our favorite Kelvin Slush combos are:
Blood Orange + Ginger
Blueberry + Tea
Açaí + Ginger
White Peach + Tea
Mango + Citrus
Count us in!  This is perfect for those dog days of summer.
You can find or follow the Kelvin Slush Truck on twitter here.