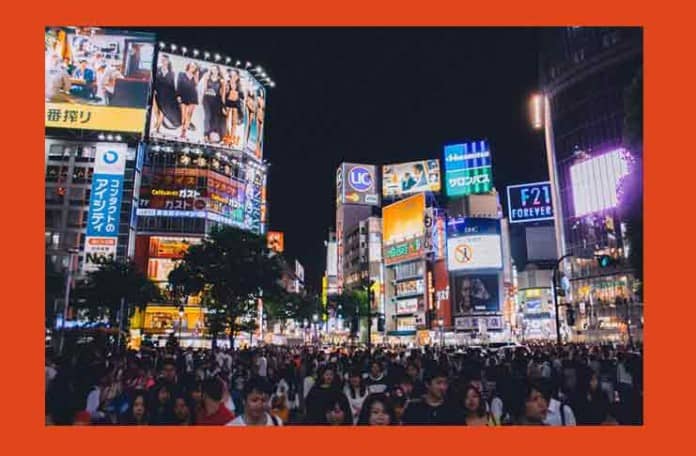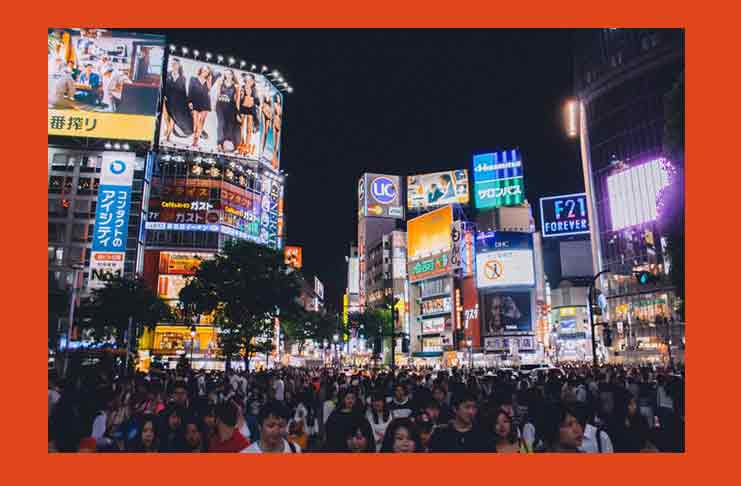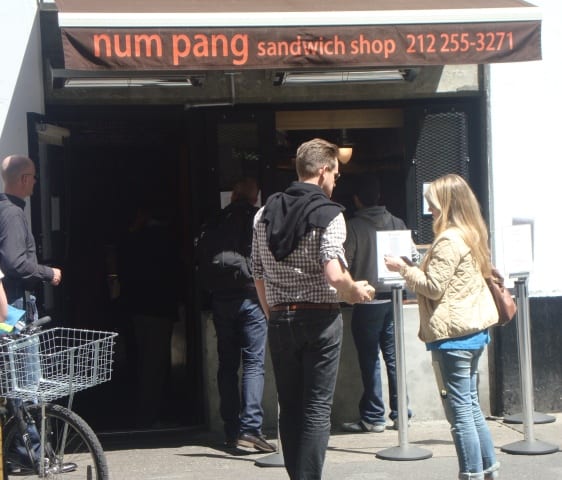 Once again, I had to be in the Village/Union Square area around lunch, and the recent addition of Masala Times to the Honorary Street Food category got me thinking of Num Pang.  It's one of my favorite places for lunch and an old standby in the Honorary Street Food category.  Num Pang is located at 21 East 12th St, with seating for around 10 people upstairs at counters.  It's been a few months since I went there, and last time I was surprised by a new menu item – grilled portobello mushroom with grape vinaigrette.
There weren't any new items on the menu today, but I was still able to get something new.  I've never had their roasted salt & pepper Japanese yam ($7.25).  How would this compare to some of their other menu items, which I usually love.
As I've mentioned before, num pang is the Cambodian version of Vietnamese banh mi, with some differences.  Num pang has thinly-sliced cucumbers, shredded carrots, fresh cilantro and chili mayo along with the main ingredient – in this case roasted salt & pepper Japanese yam.  No pate here.
The yam had that distinctive yam/sweet potato taste that I like, and it was lightly breaded and liberally seasoned with salt and pepper.  I couldn't really tell if it was roasted, but it tasted good – and it went well with the shredded carrots, sliced cucumber and cilantro.
What was a little strange was having a breaded, starchy vegetable on a sandwich.  That's just too much starch in one sandwich for me.  I'm not a carb counter by any means, and this sandwich would probably be a good option for vegetarians, but breaded sweet potatoes or yams on a sandwich just doesn't do it for me.  (I know there's a difference between sweet potatoes and yams, but couldn't tell you what it is).
Today's Lunch gets an 8 due to the high quality of the ingredients, but I still prefer their ginger barbecue brisket, peppercorn catfish or grilled mackerel with leeks. However, Num Pang is still one of the best under $10 lunches in New York.