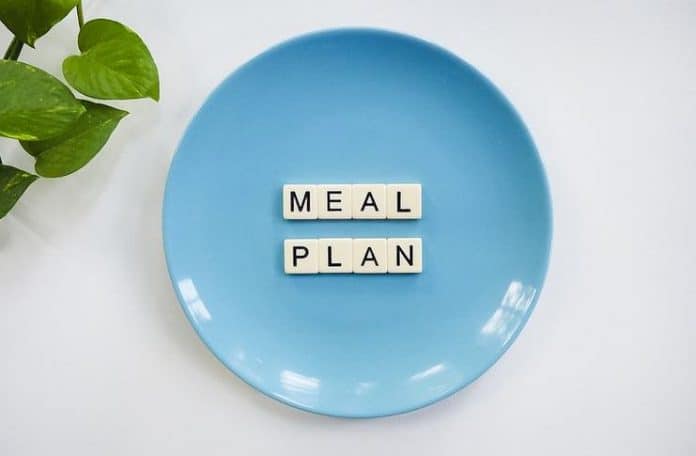 Proper nutrition is a necessity these days. We get all the elements we need from the food we eat. Any imbalance can lead to serious health problems. The amount of all elements greatly varies depending on age, gender, and even lifestyle. A proper healthy meal plan will help you understand the basics of a better lifestyle, and create your menu that takes into account all your features and needs. Check out some of the latest recommendations below.
How to Create your Individual Diet?
To draw up an individual healthy meal plan, you need to take into account all its basic features. There is no universal menu, just like there are no identical people. For example, the standard menu is not suitable for people with gluten intolerance or vegans. Therefore, the first thing you need to do is to define the restrictions, individual diseases, and then adjust the menu for your needs. 
Nutrition is the amount of energy that is generated by the breakdown and processing of food. It ranges from 1800 to 3000 kcal per day, depending on age, lifestyle, metabolic rate, etc. If you have an active lifestyle and do a lot of sports, then your menu will be more high-calorie due to protein foods for active muscle growth and maintaining rapid metabolism.
On the contrary, with a passive lifestyle, it is necessary to reduce the proportion of carbohydrates and unhealthy fats, so as not to gain excess weight, since the excess calories consumed are not burned. Based on the above mentioned, the approximate ratio of substances per day is:
Proteins — 25-35%

Fats — 25-35%

Carbohydrates — 30-50%.
Additionally, you have to keep track of how much water you drink. To calculate the volume of fluid per day, you can multiply your weight in kilograms by 35 (for men) or 31 (for women) and get the volume in milliliters. As soon as you've defined your approximate daily menu, you can check Ingles weekly ad to find the latest deals for your shopping. 
A Few Ideas for a Healthy Meal Plan
It should be clear that people have various nutrition needs that should be reflected in their daily menus. For instance, an average daily diet for a child, woman, and man may significantly differ. In each case, you need to pay attention to the level of activity, sex, and age. Everyone should avoid a lot of sugar, soda, bakery, and fast food. You need to eat fractionally up to 6 times a day and get the most of the food in the 1st half of the day.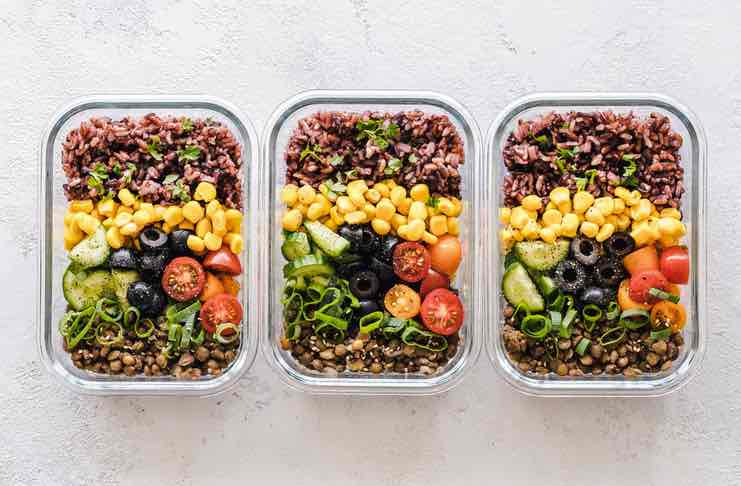 By the way, if you want to take your healthy lifestyle a few steps forward and share it with others – you can become a wellness coach. For more about how to become one – check the following link: https://iawpwellnesscoach.com/wellness-coach-career-opportunities/
For Women 
On average, a woman needs to eat about 1800-2000 kcal per day. Women have a slower metabolism than men, therefore, gaining excess weight is easier and faster for them. 
During pregnancy, a baby is actively growing so a woman needs to eat more. The nutrition of the diet for a pregnant woman should be from 2500 to 3500 cal so that there are enough nutrients for the growth of the child and further breastfeeding. Otherwise, the embryo "gets" the necessary substances from the mother's body, destroying the teeth and reducing her total weight.
Based on the mentioned above, women's daily diet may look like the following:
Breakfast: omelet from 2 eggs with vegetables and herbs;

Lunch: vegetable soup, boiled chicken breast;

Snack: fruit salad with yogurt dressing;

Dinner: baked white fish with tomatoes, brown rice.
 For Men
Male metabolism is much more active than females, so more muscle tissues require active nutrition of protein foods by nature. On average, a man eats about 2000–2900 kcal per day. In youth, food nutrition especially increases, because this is a period of muscular development and rapid growth.
Here is the approximate daily menu for men:
Breakfast: cereals with milk, freshly squeezed orange juice;

Lunch: stewed or boiled chicken breast, brown rice;

Snack: a sandwich with cheese, yogurt;

Dinner: omelet from 3 eggs with vegetables and herbs.
For Children
Every person actively grows and develops only in childhood. Therefore, the nutrition of a child's food should increase every six months. Each age has its own norm, depending on the body's needs at the moment. After 12-13 years, the nutrition calculation is almost like an adult (2000-2500 kcal).
The child's menus are very dependent on age and weight. Children are often prone to excessive consumption of sugar and fast food. You need to teach your baby healthy food habits from an early age. For example, here is a menu for a child of primary school age:
Breakfast: homemade cheesecake, tea, nuts;

Snack: juice, apple, cookies;

Lunch: vegetable soup, baked white or redfish, pasta;

Snack: orange, pudding;

Dinner: omelet with vegetables. 
Finally, if you plan the menu for the whole family, it significantly simplifies your shopping, because you already know exactly what you need to buy. This way, shopping at Walmart may become beneficial and even fun!
Final Healthy Advice
Every person needs to change their diet in time to notice bad eating habits and prevent health problems. You need to take into account all individual features, lifestyle, addictions, allergies, etc. If you adhere to stereotypes about the number of calories, percent fat, you can hurt yourself. There is no single scheme for each person, only an average common basis on which rational healthy nutrition is based. 
Monitor your well-being, eat fractionally, and try to avoid junk food. Sometimes, despite control over nutrition, there are still problems with weight: underweight or excess fat. Then it is recommended to consult a doctor since the causes of weight fluctuations can be caused both by the endocrine system malfunctions, problems with stomach or intestines. So, be careful to yourself and follow your daily ration!