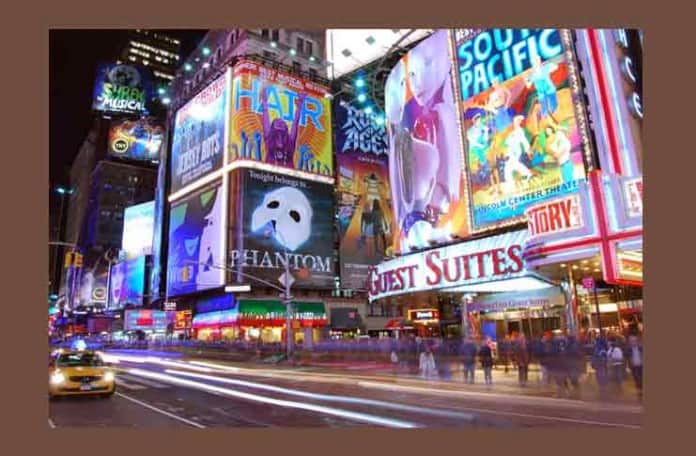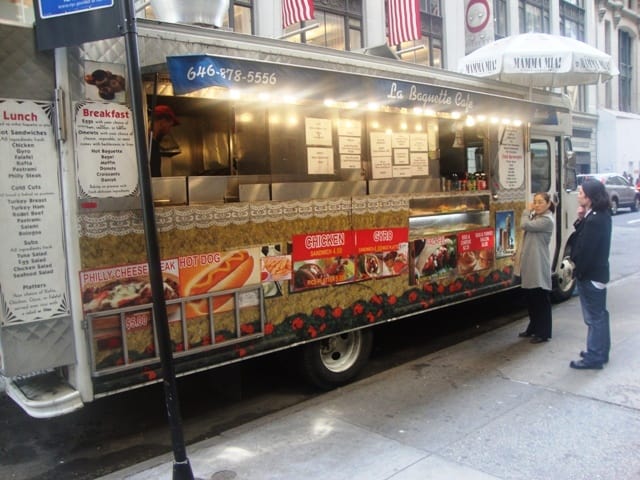 Maybe I didn't get enough salt over the past few days because today for lunch I was in the mood for a classic street meat lunch of chicken and (gyro) lamb over rice.
I happened to be in the Times Square area, so I went to the La Baguette Cafe truck on the SE corner of 40th St and Broadway.  Previously, I had a kofte over rice from these guys that was decent.  Time to try something else.
Today's Lunch is chicken and lamb over rice ($5.50) from the La Baguette Cafe truck.
According to the guy taking my order, they have been there for the past 4 years, so they must be doing something right.  When I ordered lunch with white sauce and hot sauce, he said he makes the hot sauce himself, and that most of the other carts use bottled hot sauce.  My understanding is that a lot of the better carts make their own hot sauce, but everyone guards their recipes closely.
When I got back to the office, it was pretty much as expected – chunks of white and dark meat chicken that was rubbed with spices and grilled, as well as gyro meat cut into chunks.  There were also a bunch of grilled onions in with the meat, and the rice was a yellow rice that was a little too soft, but not mushy.
The white sauce was a little better than your standard white sauce, but was still mayo based.  The hot sauce was definitely hotter than most other halal carts, which I appreciated.
Today's Lunch was a 7 out of 10.  Other than the hot sauce, it didn't really stand out from the pack – but if you're in the mood for some street meat, the La Baguette Cafe truck will do the trick.  And $5.50 isn't bad for a decent lunch in midtown.