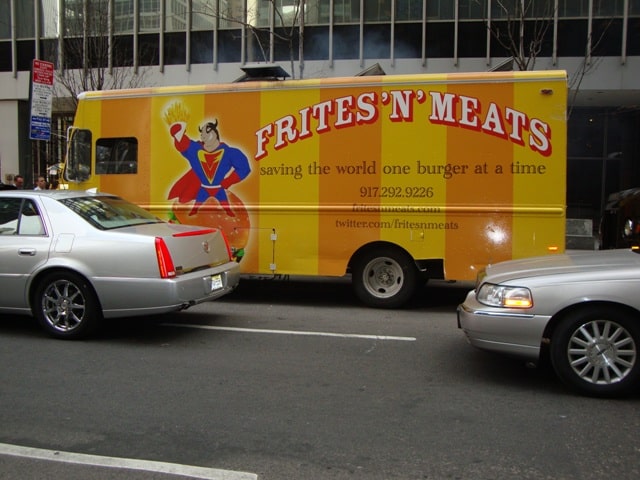 It's a nice sunny, cool autumn day – great for enjoying some New York Street Food from the vendors on the right and the trucks below.
Joyride has free coffee courtesy of @GiltCityNYC, but they've been moving around, so check their twitter feed here.
If you've been missing Mom's cooking, Schnitzel & Things and Uncle Gussy's both have food cooked by their respective Mom's today. Chicken stroganoff at the former and Greek gemista at the latter.  Sounds good!  (UPDATE: Uncle Gussy's just tweeted they have to leave because of police activity
As always, check our pink Mobile Munchies twitter feed before heading out, in case anyone had to move at the last minute – like Uncle Gussy's!