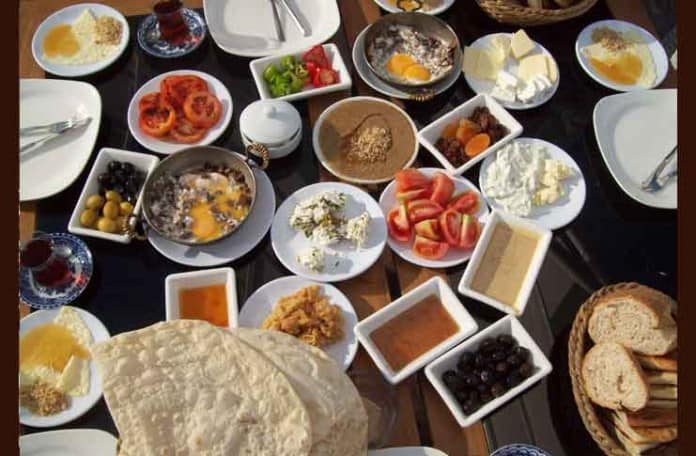 I was in the mood for a chicken parmigiana hero, so I went to Jianetto's truck on 47th St between Park & Madison Ave. for Today's Lunch.  It cost $7.50, about what most chicken parmigiana heros cost in midtown pizzerias.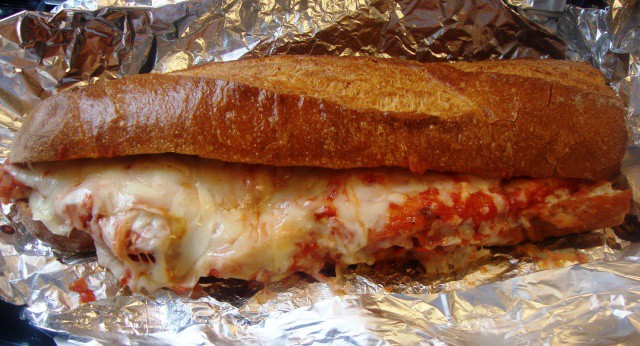 Upon opening up the sandwich two things caught my eye.  First was all the cheese dripping on the edge of the sandwich (yum!) and the second was the size of the hero.  It was around 10 inches long and plenty wide.  Now don"t go accusing me of hero envy – I do just fine in that department – but it"s size was impressive.
The chicken itself was ok, if a little bland.  It was all white-meat chicken breast, but was a little lacking in taste.  Chicken breast can be like that sometimes depending upon the brand.  Perhaps some additional seasoning during preparation would have helped.  The breading also could have used a little more Italian seasoning.  The breading appeared to have plenty of herbs, but it didn't come through in the taste.  We use 4C Italian bread crumbs at home, and it provides more flavorful breading than this cutlet had.
The tomato sauce was nice and helped bring up the flavor of the chicken cutlet, and the bread and cheese were both good too.  Tasting just the chicken alone was a little bland, but in a bite with the sauce, cheese and bread, it was pretty good.
Today's Lunch gets a 7.5 out of 10.   It loses some points for the chicken cutlet, which didn't have much personality, but the serving size was huge and I liked the sauce, bread and cheese.  If they can up the quality of the chicken cutlet, this could be a great lunch.  It was ok, but it could be so much better.