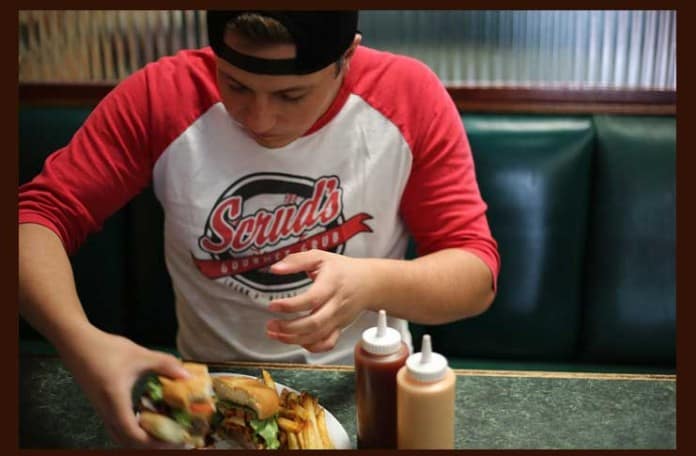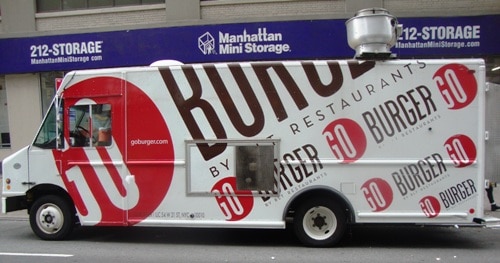 There are too many examples to list of food trucks that later opened restaurants or stores.  Go Burger is in the minority of food trucks because they had a restaurant first, then opened a food truck.
I've had a bunch of enjoyable meals from Go Burger, but never had their BLT Burger.  I'm not a huge fan of BLT sandwiches, but really, how can you go wrong with bacon?
Today's Lunch is a BLT Burger ($7.50 plus $1 extra for cheese) and skinny fries ($3) from Go Burger.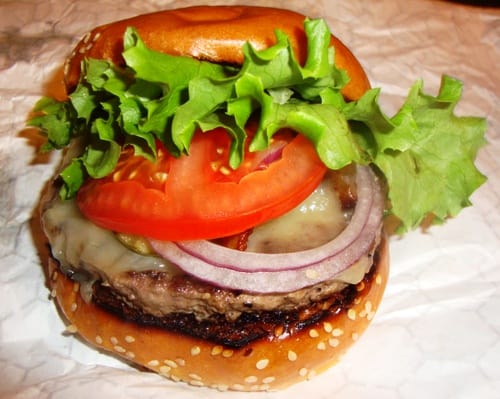 The burger wasn't one of those monster-sized burgers you sometimes see, but it was a decent size.  The burger itself had a nice flavor to it, with the meat seasoned nicely – and it was cooked to medium, as I asked.
The burger was topped with lettuce, tomato, red onions, a pickle and "BLT Burger Sauce".  I got cheddar cheese, but you can also get American or provolone cheese.  The "BLT Burger Sauce" was along the lines of thousand island dressing, being a mix or ketchup and mayo with a few other ingredients.
This was a tasty burger, with fresh top-notch ingredients all around.  It may not be the biggest burger around, but I'll gladly take quality over quantity any time.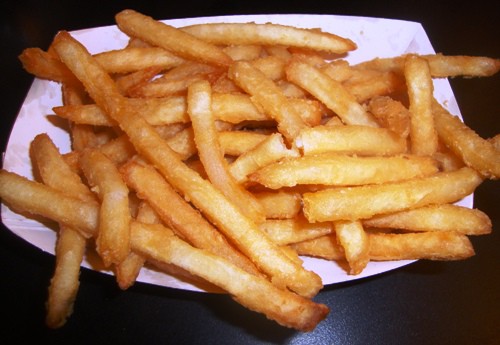 I then moved on to the skinny fries, which were excellent.  I don't like soft, mushy fries, and these babies were crisp and salted just right.  The inside was soft and potatoey, and the outside was crispy.  Great job!
I'm not crazy about spending over $12 (after tax) for a bacon cheeseburger deluxe, but if I'm going to, it damn well better be good.  Today's Lunch from Go Burger was.