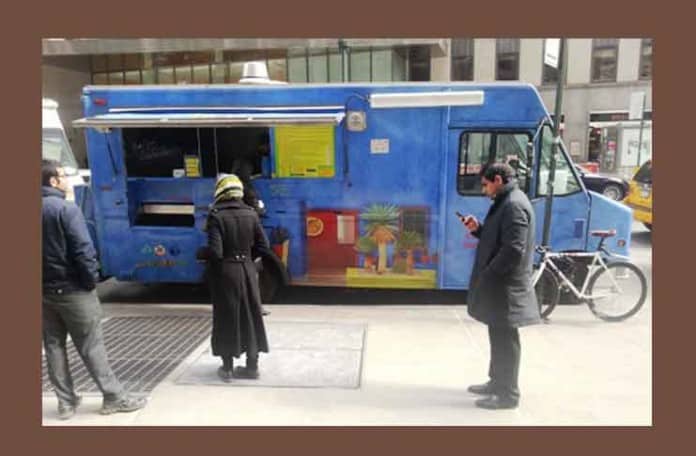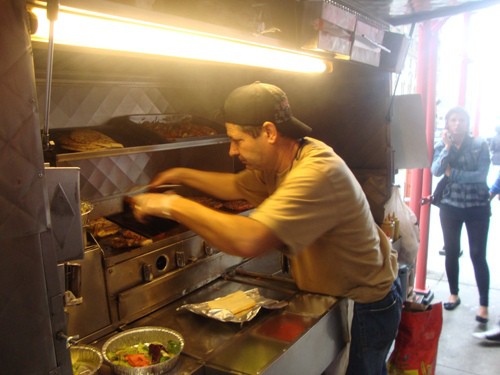 Should be a nice day to enjoy great New York Street Food from the vendors on the right and the trucks below.
If you're looking for a FREE burrito bullet, you're going to have to go to one of Mexicue's two stores.  The burrito bullet is not available at their trucks yet.
As always, make sure to check the Mobile Munchies twitter feed before heading out, in case anyone had to move at the last minute.
Mexicue
Lightweight and PACKED with flavor: the new Burrito Bullet. And they are FREE today- come by our stores to sample one of these tasty creations. The truck is at 5th and 5th today…stay tuned for opening time…might be running a little late.