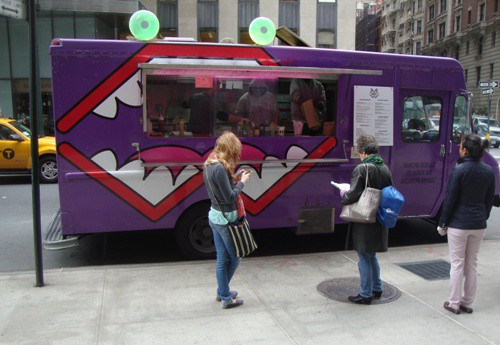 What's in a name? In the case of Munchie Mobile, how can you not order something off the menu called Wake & Bake. That's how we spent much of our college life 🙂
Wake & Bake is also a good brunch item, if you want breakfast and lunch at the same time. It cost $7.50.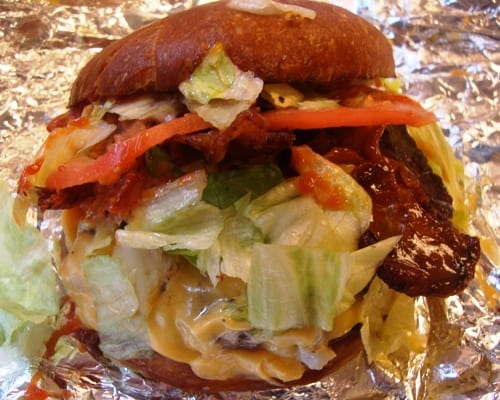 As we've told you many times, anything with an egg gets our immediate attention.
Bacon, egg and cheese on a roll is one of our regular breakfast meals. The Wake & Bake brings it into brunch territory by placing a burger underneath the bacon, egg and American cheese.
We don't usually put ketchup on our breakfast sandwiches, but we do put it on our burgers, so ketchup was perfectly at home on this sandwich.
Yes, the Wake & Bake was as good as its name, but there is one improvement we could think of.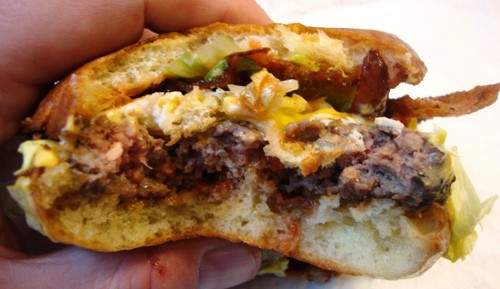 Instead of a fried egg, how about a sunnyside? There's nothing better than gooey yolk dripping down bacon, eggs, cheese, beef and a bun. It can get messy, but it can also be heavenly.
You can check the location of the Munchie Mobile on twitter here or on our Mobile Munchies twitter feed.