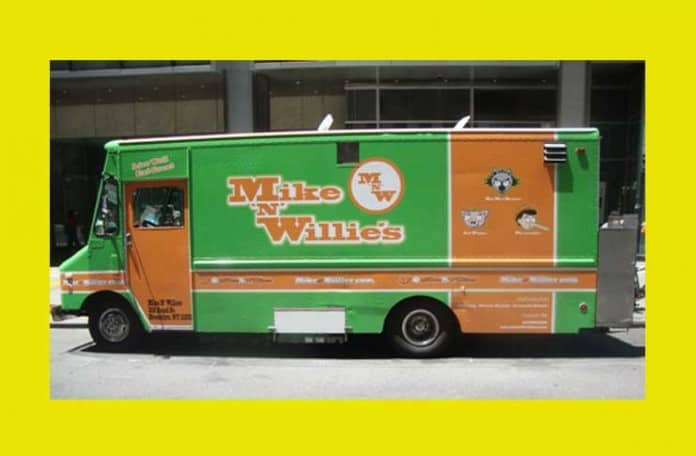 Our friends at Mike 'N' Willies (that would be Mike & Willie) recently started serving burritos, so we stopped by to check 'em out. It didn't hurt that they were around the corner from our office on a crappy weather day.
Mike 'N' Willies can be counted on for tasty sliders and tacos. They are also one of the few NYC food trucks serving fish tacos, which is a particular favorite of ours.
In addition to burritos for $8, they also added rice bowls to their menu. On both of these dishes, you can choose the protein, such as pulled pork, bbq brisket…or fried fish.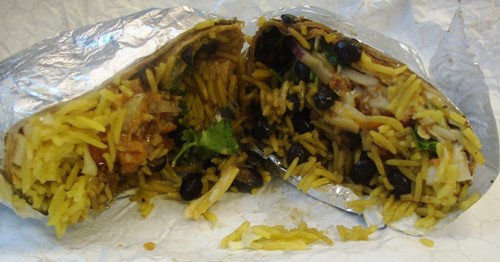 We didn't get a photo, but they now have personalized black chef jackets at Mike 'N' Willie's that looked pretty sharp. Where can we get one of those?
Pulling out the burrito, it was only 8″ long, but was nearly 4″ wide. Short and fat, just like _______ (let's play fill in the blank).
The rice was yellow and full of herbs. It was almost like "dirty rice", but not as spicy.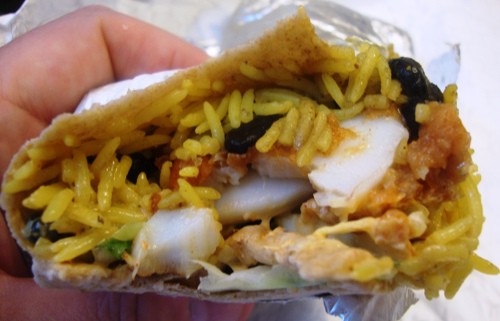 In the first bite, we got fresh cilantro and red onions.
Going a little deeper, we got to the breaded, fried fish. The white fish was moist, flaky and pretty good.
Also in the burrito were some black beans, adding protein, taste and texture.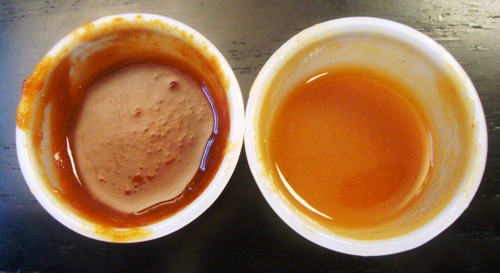 There were two hot sauces available at the truck. We took a small container of each.
The chipotle sauce was thick, smoky and spicy. The habañero sauce was thinner and VERY hot, in that chemical heat sort of way. The habañero was too hot for fish, but would work just fine with pulled pork or bbq brisket, if you like food really spicy.
You can find Mike 'N' Willies on twitter here or on our Mobile Munchies twitter feed.
They also sell Jarritos at the truck, and a bottle of mandarin orange hit the spot with that fish burrito.