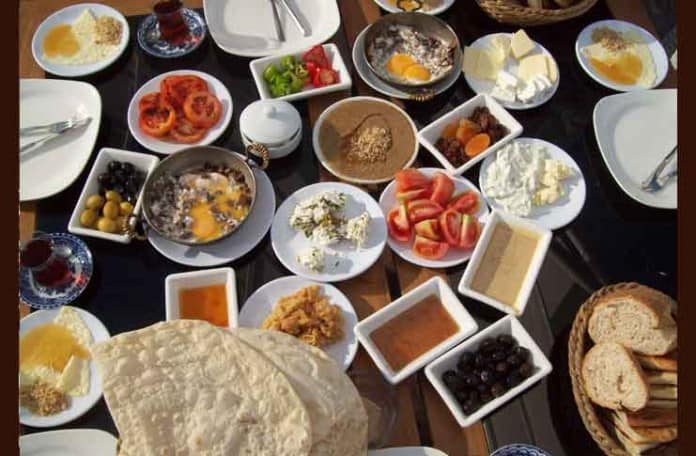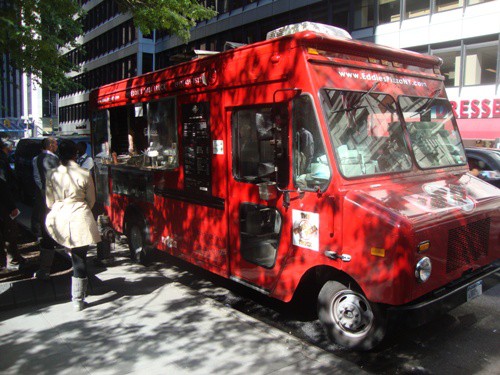 UPDATE BELOW
After enjoying some non-pizza items from Eddie's Pizza Truck at the 2011 Vendy Awards (porchetta and sweet potato gnocchi), I decided to go back for some pizza yesterday.  Their special this week is smoked mozzarella and pepperoni pizza ($9), which I ordered.
However, when I got back to the office and opened the box, there was a mushroom pizza inside.  Someone in the truck screwed up my order.  Good thing I like mushrooms now, because I didn't when I was younger.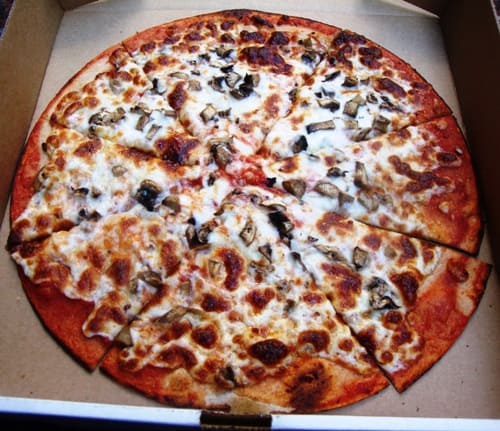 The pizza was still nice and hot when I took out the first piece.  It was plenty cheesy, with some bubbling of the cheese and even a little bubbling of the crust.  The cheese had well-done, browned sections towards the edges and lesser done cheese towards the center, which I enjoyed.
There were plenty of mushrooms on the pie, and after I took a couple of bites, I realized this pizza had a whole wheat crust too.  Between the mushrooms and whole wheat crust, this pizza had an earthier taste than I expected (or had ordered).
The mushroom pizza on whole-wheat crust from Eddie's Pizza Truck turned out to be good, although it was not the pizza I ordered.  At some point, I'll try the smoked mozzarella and pepperoni pie again, and let you know how I like it.
I've been to Eddie's 4 times before, and never had a problem. Has anyone else had this happen, either here or at any other vendor?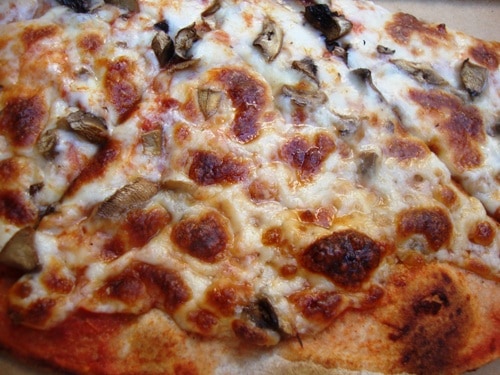 UPDATE – I received an email from Eddie's offering a free pizza to make up for the mistake.  This is the exact proper response for someone getting an incorrect order.  If you ever get an incorrect order, make sure to tell the vendor about it.  The best vendors know good customer service is just as important as the food.