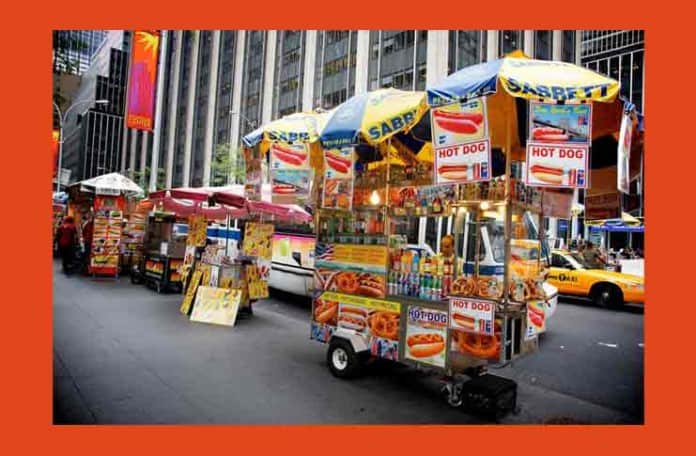 Last week the Seattle City Council voted unanimously to allow food trucks in public spaces instead of limiting them to private lots.  Some of the terms seem like they could serve as a blueprint for New York City to come to terms with the explosion of food trucks.
As part of the Seattle rules, vendors must set up more than 50 feet from restaurants, only two trucks or carts will be allowed on each block, and they won't be allowed at all in residential areas.  They must also stay at least 1,000 feet away from schools, and I don't know how they are going to enforce this, but food truck owners must also sign an agreement that there's access to a restroom within 200 feet of every location.
As for parking, the vendors will apply for city spots and curbside locations with the city's Department of Transportation to park their vehicles for as many as six hours at a time.  Food-truck owners will pay the city a parking fee of $2.25 per hour.
"The desire here is to hit a balance," said council member Sally Clark. "There are neighborhoods where this probably will not work because of the parking demand, because of the parking that's necessary. And there are other neighborhoods where it might work."
The city says this is a work in progress, with possible changes down the road, but more and more people appear to be ready to make food trucks a regular part of their routine.