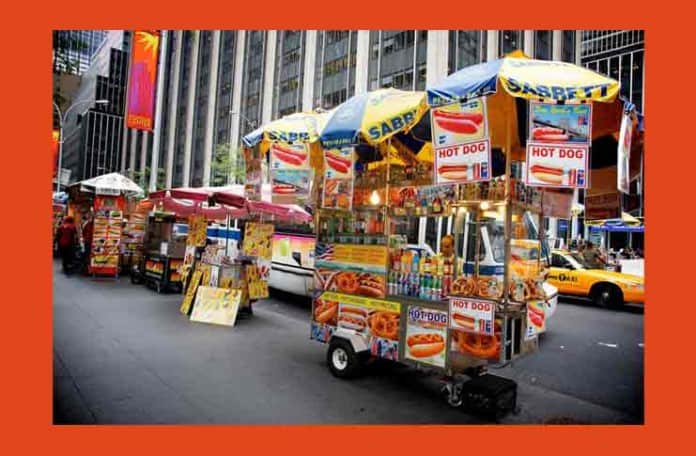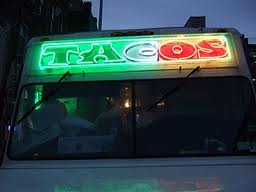 Paty's Taco Truck has lost a lawsuit against New York City related to food trucks that park in metered spaces…and the judge's ruling has the potential to disrupt business for all food trucks that serve food from NYC metered parking spaces.
From DNAInfo: A Manhattan Supreme Court judge ruled on Friday that food trucks are subject to a city law prohibiting merchandise to be from metered parking spots, ending a longstanding grey area that allowed the trucks to sell their wares from curbside spots until the meter ran out.
Justice Geoffrey Wright's ruling came in response to a request by Paty's Taco Truck for the court to allow it to sell food from metered spots on the Upper East Side without fear of tickets or towing.
Paty's Tacos had their truck towed three times from metered parking spots during an NYPD ticket blitz that launched a battle over the city's metered parking rules.
An earlier judge had dismissed all but one of the NYPD's tickets against Paty's Tacos on technical grounds, saying that they were written incorrectly.
Sean Basinski, of the Street Vendor Project, which is representing Paty's, said he was "very disappointed in the judge's ruling, and we intend to appeal."
Wright offered a possible path for changing the rules — though not through the courts.
"While I am sympathetic to the plight of [Paty's], the courts, in this case, while perhaps a faster form of relief, are ultimately not the appropriate forum. The City Council is," Wright wrote. "Perhaps it can be persuaded to pass a law permitting, by license, which will generate income, vending zones of the type that [Paty's] is, in essence, seeking here."
City Councilman Dan Garodnick — in whose district Paty's sells its tacos, burritos and cemitas, and who chairs the council's consumer affairs committee — saw a potential opening in the judge's decision.
"I welcome the Court's suggestion that we create zones where food trucks can operate," said Garodnick. "If we are going to have these businesses in the street, let's have straightforward rules to govern them and find the right balance between commerce and all the other uses of the street and sidewalk."
Paty's now serves lunch from the truck on the Upper West Side at 86th Street and Broadway, then returns to its old corner on Lexington and East 86th Street for the dinnertime crowd, between 7 to 10 p.m. — when meter rules are no longer in effect — before feeding late night cravings for folks around Union Square. [DNAInfo]
Unfortunately, while there was a gray area in the past, it's now clear that food trucks in NYC cannot sell their wares from metered parking spaces.  We'll have to see how this affects NYC food trucks heading into the spring and warmer weather.