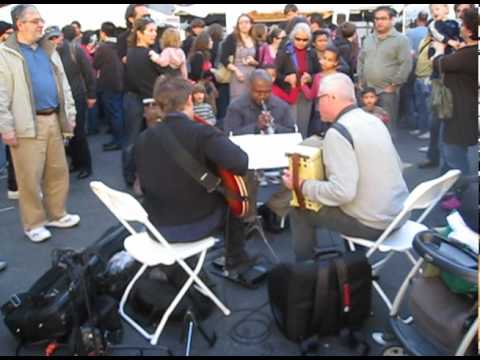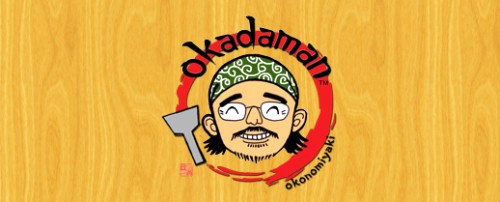 One of the more interesting food trucks coming out is the Japanese food truck Okadaman New York.  In addition to Japanese-style scallion pancakes (with lots of great looking fillings), they have yakisoba, kara-age and the dish we're really looking forward to, takoyaki.
We were contacted by Okadaman New York, who told us the truck will be launching next Friday, June 22nd.
Click through for the menu (including prices), as well as some lunch specials they will be offering where you can sample more than one item.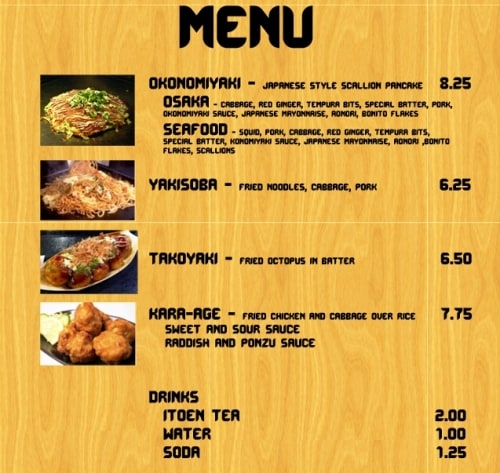 Okadaman New York told us they will be offering lunch specials, although they will not be available right away.  Once the truck is up and running smoothly, you can look for these lunch specials:
1 – ½ Okonomiyaki & 3 piece Kara-age – $8.00
2 – ½ Yakisoba & 3 Karaage – $7.00
3 – ½ Yakisoba & ½ Okonomiyaki – $7.50
4 – 4 piece Takoyaki & 3 piece Karaage – $6.50
They are also finalizing some deals for Foursquare/Yelp check-ins, Facebook likes, and Twitter follows.  We will keep you posted.
Locations are still being determined, but they expect to be open from 10am-10pm 7 days a week. Very soon you'll be able to get your okonomiyaki fix for breakfast, lunch or dinner on a daily basis.
Follow Okadaman on twitter here or on our Mobile Munchies twitter feed.