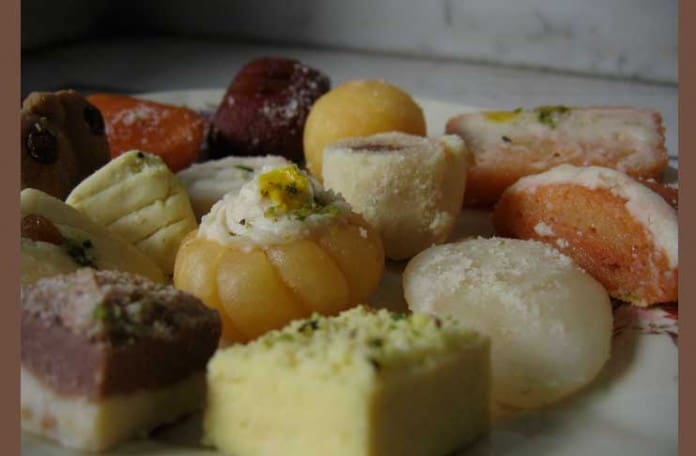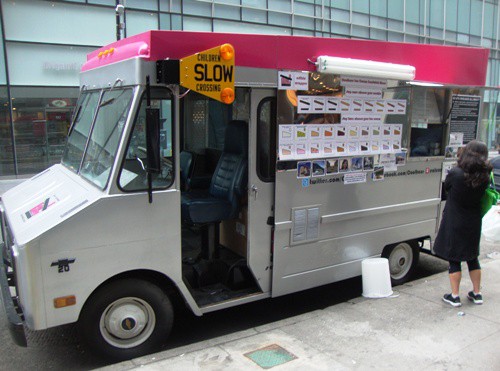 With the opening of the new Coolhaus truck in NY later this week, they held a press event at the end of last week.  Even though I tried Coolhaus on my trip to L.A. in January, I only had a chance to try one flavor, so this was a welcome opportunity to get more acquainted with Coolhaus before they open here.
I've been in touch with Natasha since last fall, when Coolhaus first announced they were coming to NY.  We met a few weeks ago to talk about some of Coolhaus' plans for the New York area, and her plans for the future of Coolhaus in general.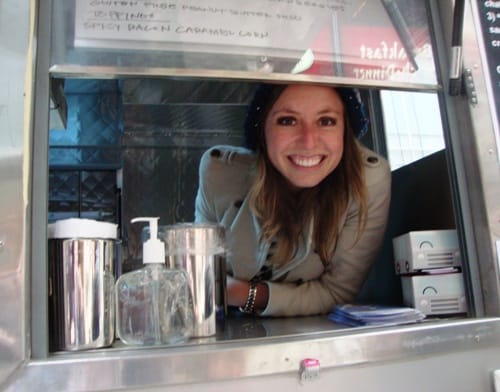 If you're not familiar with Coolhaus, they combine a love of architecture with a love of ice cream.
Coolhaus is actually a triple-entendre referencing the Bauhaus art movement, the Dutch architect Rem Koolhaas and the "cool house" created by the cookies (floor & ceiling) and ice cream (the inside of the house).  Click here to read about their philosophy.
As for the ice cream sandwiches, when you order, first you choose a cookie for the sandwich – and there are some pretty interesting ones.
They have more common cookie flavors like chocolate chip, snickerdoodle, chocolate chocolate chip, oatmeal raisin, red velvet and peanut butter – but there are less common flavors too.
Think maple waffle white chocolate, lemon rosemary, pistachio agave, ginger molasses and some gluten-free choices in cookies as well.
Below is the special preview menu, some of which are on the regular menu too.  You can check out the regular menu here.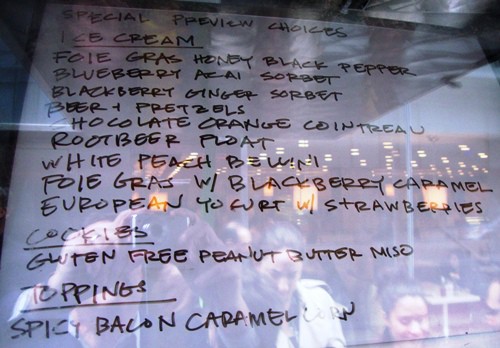 I had small tastes of guinness chip, dirty mint, foie gras w/honey & black pepper, beer & pretzels and foie gras w/blackberry caramel.
They were all really good, but some were kind of difficult to describe, like the foie gras flavors.  You can definitely make out the foie gras flavor, even though it is a sweeter version of foie gras.  I know it sounds pretty funky, but you just have to try it for yourself to understand what I'm talking about.
One other flavor that I particularly want to mention is the chipotle chocolate, which had cayenne in it too.  When you first take a bite, it tastes like chocolate – but about 10 seconds later, the spiciness kicks in, and it's awesome!  Eating delicious, spicy ice cream is a wonderful sensation.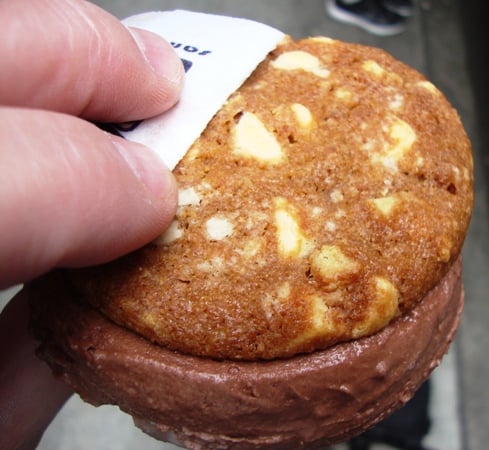 After tasting a few flavors, I wanted to get a sandwich.  I chose chocolate orange cointreau ice cream on maple waffle white chocolate cookies (pictured above).
This turned out to be a great choice, as the orange cointreau flavor really stood out, and went great with the maple and white chocolate in the cookies.
It did get a little messy towards the end, but the sandwiches are served in edible wrappers (pictured below).  This means when you finish the ice cream sandwich and have a messy wrapper in your hand, you can eat the wrapper.  It's tasty and environmentally-friendly at the same time.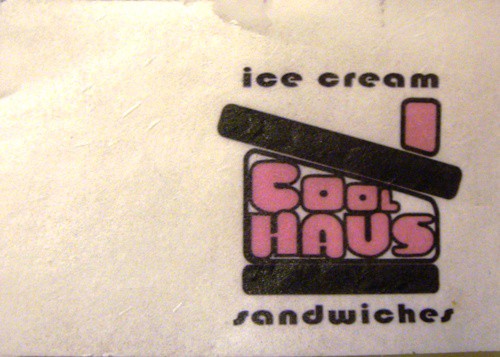 In case you missed our announcement, Coolhaus is teaming up with Firefox to give away free ice cream later this week.
The free ice cream giveaway runs from April 28-May 1.  Make sure to follow them on twitter here to find out where you can get some of these great ice cream sandwiches for free.
We would like to officially welcome Natasha and everyone at Coolhaus to the New York Street Food scene.  It's getting more and more crowded on the NY streets – but there will always be room for original, creative vendors like Coolhaus.