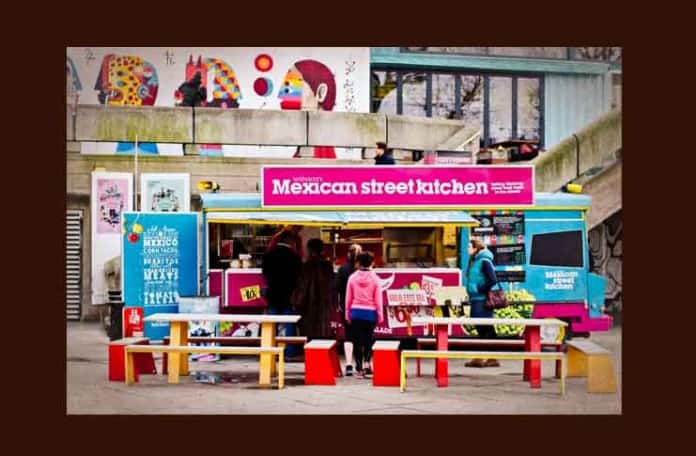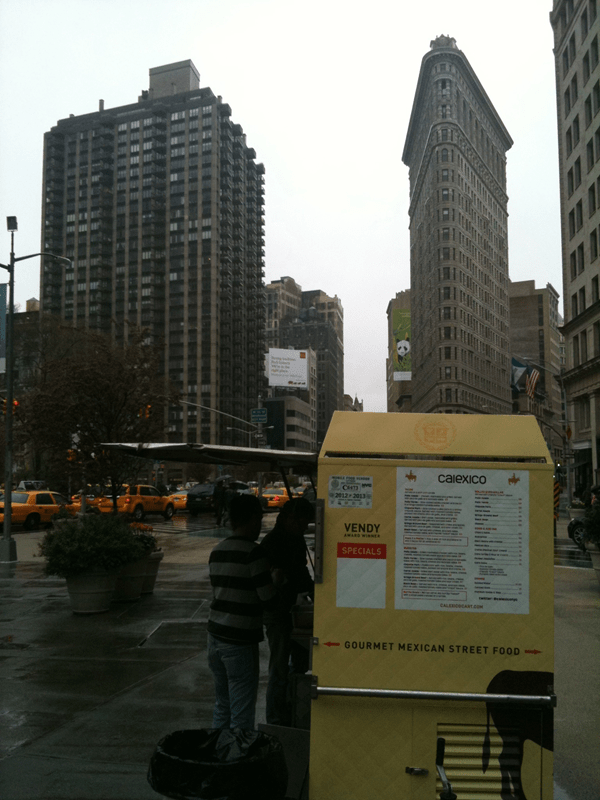 Calexico Carne Asada has taken another step forward in their quest for world domination.
They started with two carts in Soho, added two restaurants in Brooklyn, another cart in Brooklyn Bridge Park and now…another cart by Madison Square Park.
This one is at 23rd & Broadway, across 23rd St from the Flatiron Bldg and across Broadway from Madison Square Park.  For now Calexico will only be there on weekends, but they expect to be open full time at this location on May 5th.
Street food in the Flatiron District is generally pretty good…and it just got a whole lot better!