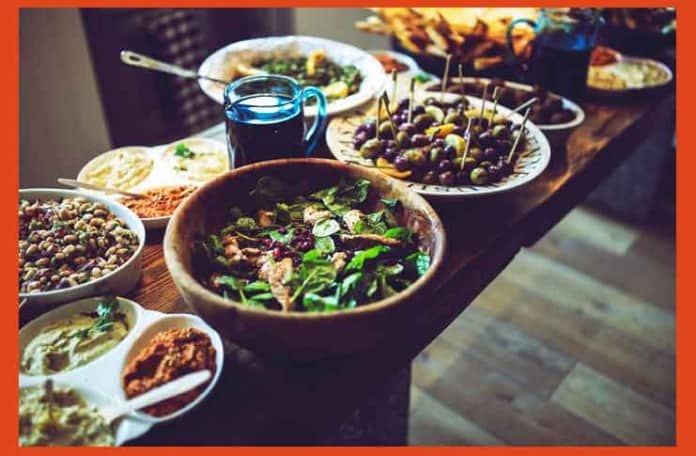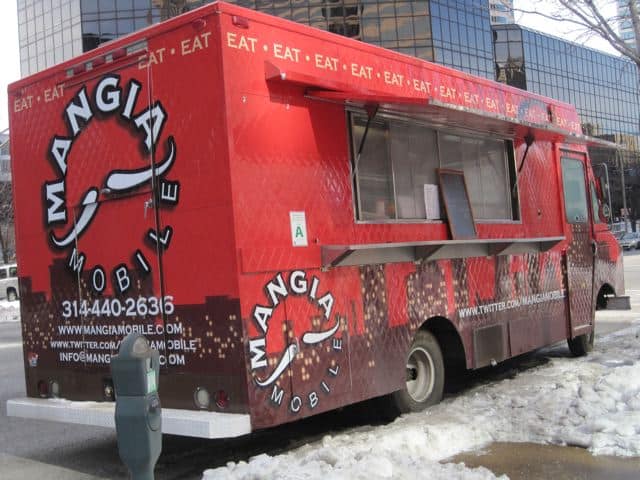 Riverfront Times had an interview with Catherine Daake of Mangia Mobile, a new Italian food truck in St. Louis that she runs with her siblings.
Before moving back to St. Louis, Catherine worked in sales and marketing at Inc. magazine in New York.  Living in New York, "I was exposed to the new level of quality food trucks. Our grandmother had always wanted to sell arancini, so we thought what better medium to sell the street food of Sicily than a food truck?"
The Daake siblings – Catherine, Thomas and Alex – pull from their grandmother's Sicilian heritage and their St. Louis upbringing to create a menu of handmade classics that bridge the gap between Italy and Missouri with items like arancini (Sicilian rice balls), homemade toasted ravioli, "Macaw's" fried chicken cutlet sandwiches, bite-sized pigs in a blanket, fresh-cut fries, and thick, tangy handmade marinara sauce.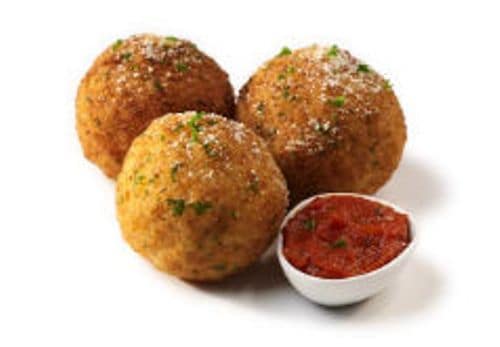 Read the full interview with Catherine after the jump.
What did you do before Mangia Mobile?
I worked in sales and marketing at Inc., a small business/entrepreneurial magazine, in New York. I learned so much there coordinating events, producing marketing materials, and managing advertising accounts. Not to mention the benefits of constantly being around such great entrepreneurial minds. Thomas worked in sales at a media company in Chicago. Alex worked in real estate and property management, as well as the food service industry [in St. Louis].

What prompted you to go into the food truck business?
Living in New York, I was exposed to the new level of quality food trucks. Our grandmother had always wanted to sell arancini, so we thought what better medium to sell the street food of Sicily than a food truck? With the city of St. Louis opening up the opportunity to add to the downtown culture, thanks to the hard work of Alderwoman Phyllis Young, April Ford-Griffin and Mayor Slay, the timing just seemed right.
What brought you back to St. Louis?
I think we all saw an opportunity to do something fun and exciting and help our local community. And most of our family is here so we have an enormous support system which is essential to starting a successful business. We grew up in St. Louis and know the community very well, so it seemed like the best place to be.
What are the pros and cons of the food truck business as you've experienced
it so far?
The cons? Definitely the weather. It restricts our ability to open our window and serve customers consistently.
The pros? Too many to list! First of all, it's a lot of fun. We meet new people every day and get to build relationships with our repeat customers and local suppliers. Being St. Louis natives, we've made a commitment to benefit other St. Louis businesses and source most of our ingredients locally. There are definitely some monetary benefits as well with lower overhead than a brick and mortar store.

What's Macaw's Fried Chicken?
We can't give it up that easily! Macaw is our grandmother and was one of the greatest cooks around. She is our greatest inspiration, teaching us that hard work in the kitchen produces amazing food and brings people together around the dinner table. She is why we don't cut corners in the kitchen and make everything by hand and cook everything on the truck to order to give our customers the best experience possible. Her fried chicken is one of our favorite things to make as a family. As for the secret to it's delicious balance of juiciness and crunch that will stay in the family for generations to come.

Do you hope this will someday lead to brick and mortar business?
As entrepreneurs, we never say never and are always open to new opportunities. But for now, we'll concentrate on keeping Mangia Mobile rolling.
Website: mangiamobile.com
Twitter: @mangiamobile
NYSF Note: If you're in New York, we recently had a very tasty arancini parmigiana from Papa Perrone's truck.