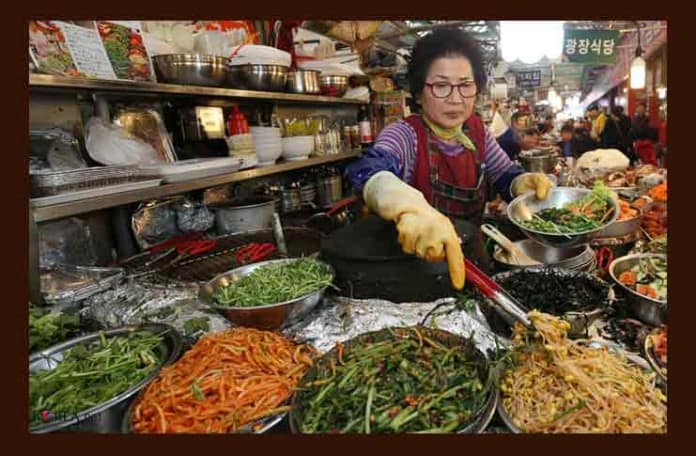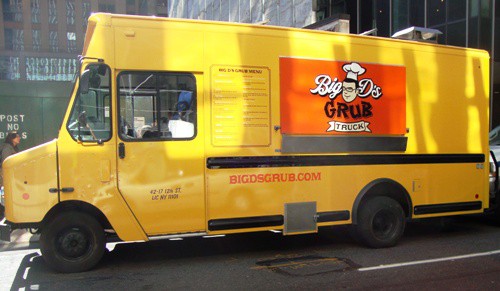 Big D's Grub Truck has only been around for about a month, and until today, I've only had a chance to try a Korean taco set and yucca fries, which were pretty good.  Their menu is basically Korean tacos and grinder with some side dishes.  Time to try a grinder.
I expected the grinder to be enough for lunch, but I just can't say no to dumplings, so Today's Lunch is a ginger chicken grinder ($7) and pork dumplings ($3).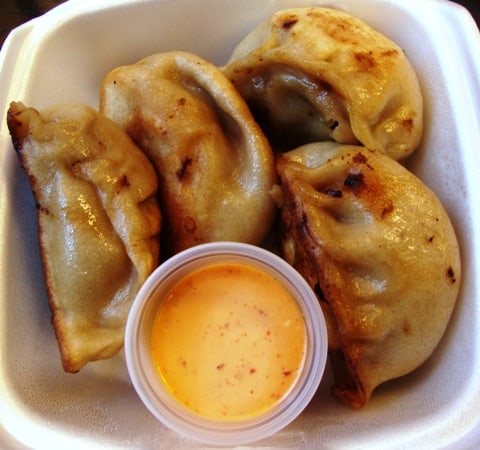 I tried the dumplings first, which had a pork and chive filling.  There were 4 big, fat dumplings pan-fried on one side, and they were served with a sriracha mayo dipping sauce.  These were some big dumplings!  And with 4 for $3, they were a good value.
These dumplings were not as delicate as some of the other dumplings around, but they were definitely tasty.  There was plenty of ground pork and chive filling, and while I usually prefer steamed dumplings, pan-fried dumplings were nice for a change of pace.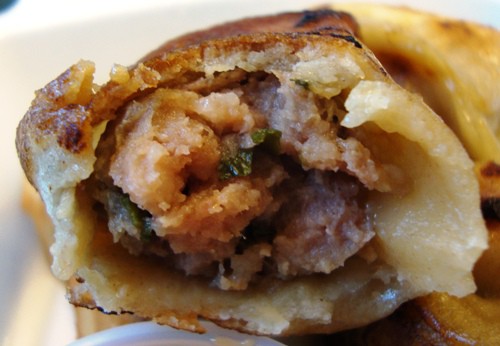 About the only bone I could pick on the dumplings was the dipping sauce.  The sriracha mayo had a kick, but these dumplings cried out for a soy-ginger type of dipping sauce.  Other than that, I really enjoyed these dumplings.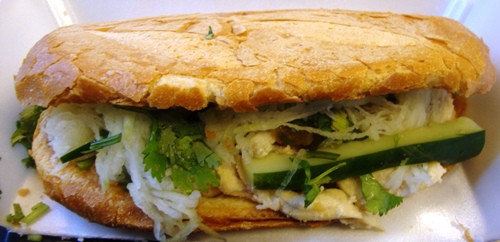 The grinder was a long roll filled with chicken, carrots, cucumbers, pickled daikon and fresh cilantro.  After assembly, it was pressed, but it was way too overstuffed for anyone to confuse this with a panini.  It was probably twice as big as most paninis.
The first bite or two was mostly shredded pickled daikon, which was quite juicy and tangy, but it kind of overpowered the other ingredients.  Once I got into the middle of the sandwich, the other fillings became more pronounced, with the chicken and cucumber playing larger roles.
The chicken was marinated and had a light ginger undertone, and the carrots and cucumbers added more varied tastes and textures.  With all the veggies, the sandwich was a little watery, but the bread absorbed most of it, and the bottom of the bread was a treat, with all the juices from the chicken and veggies in it.
Today's Lunch was very enjoyable.  The dumplings were tasty and a good deal.  The grinder could have used a little less daikon, but once I got past the first couple of bites, the sandwich was more balanced.  This sandwich had a definite banh mi feel to it, which is always a good thing!