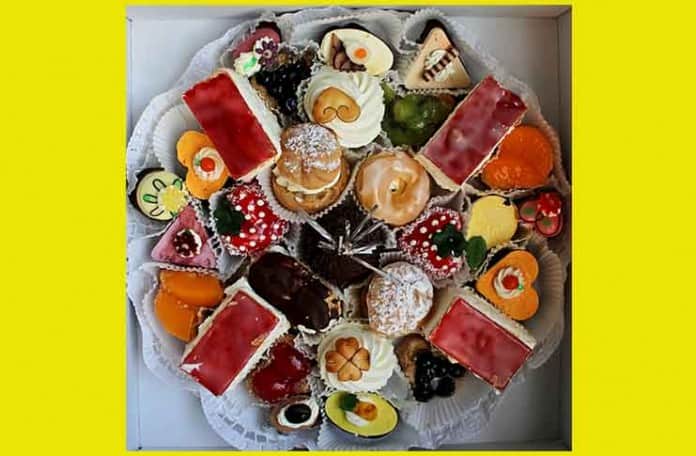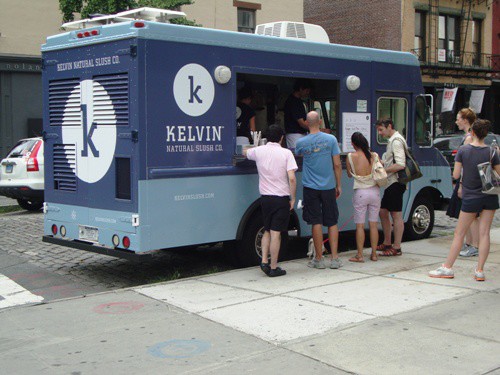 Prior to hitting the streets full time on April 1st, Kelvin Natural Slush, the 2010 Vendy Award Winner in the Dessert Category, will be out tomorrow (Sun) to help benefit Japan.
They will be on 5th Ave & 22nd street from noon until they run out.  Not only can you pay what you want for any Kelvin Slush, but 100% of all proceeds collected will be donated to the Red Cross Japan Earthquake & Pacific Tsunami Fund.
Thank you Kelvin. Very nice indeed.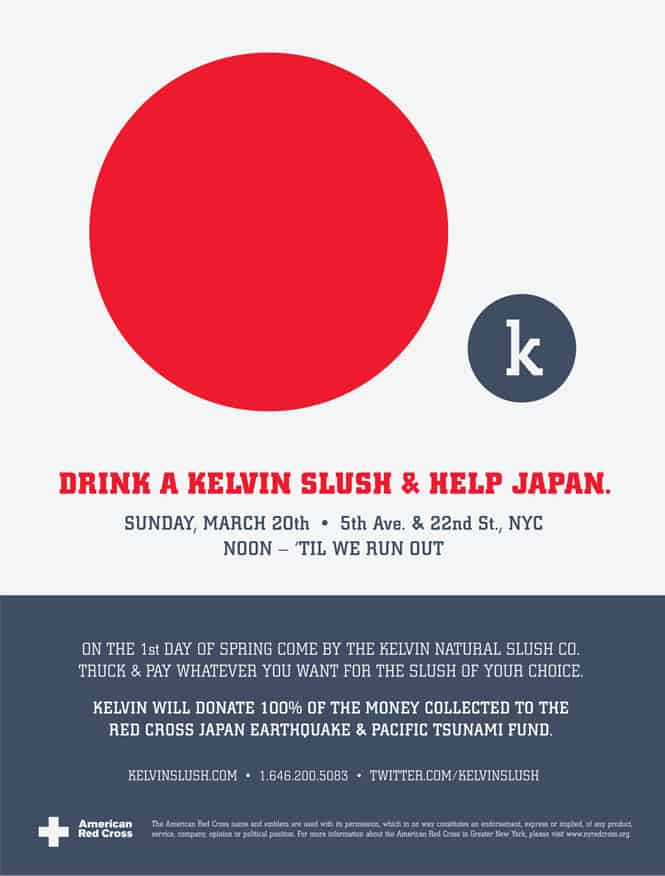 Here's a picture of a ginger slush with fresh mint that we had last year. Delicious!