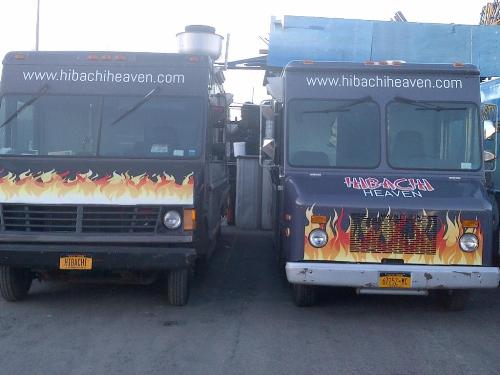 If you enjoy hibachi-style food, we have some good news for you. Hibachi Heaven has opened a 2nd food truck, and it hit the street yesterday!
Their 1st truck came onto the street in June 2012, so it looks like less than 6 months was enough time for them to figure out whether there were enough customers to expand the operation.
Good luck to Nick and the gang at HH, and now HH2. We'll be stopping by to check out the new truck.
You can find them on twitter here or on our Mobile Munchies twitter feed.