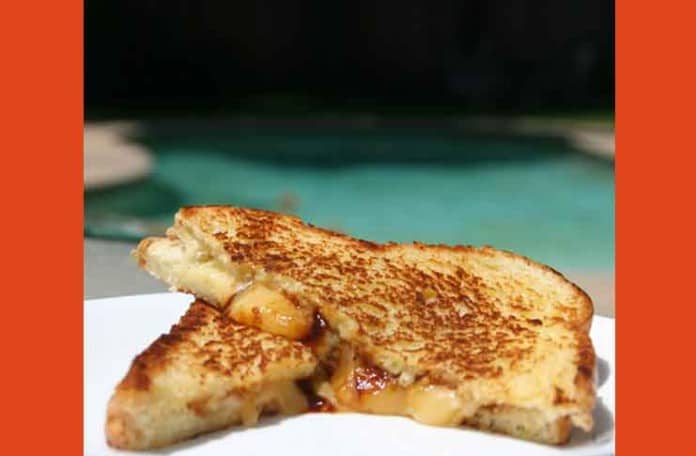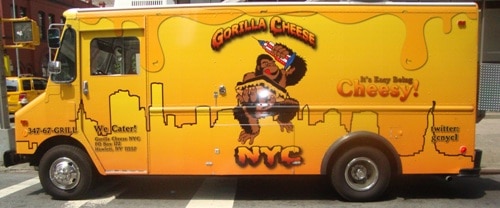 There are now 3 grilled cheese trucks in NYC, but Gorilla Cheese NYC was the first one of them.  I've tried out a few specialty sandwiches, but haven't had one of their basic sandwiches.
Last week I had a grilled turkey, cheddar and tomato sandwich ($8.50) from Gorilla Cheese NYC, which I didn't have a chance to post until today.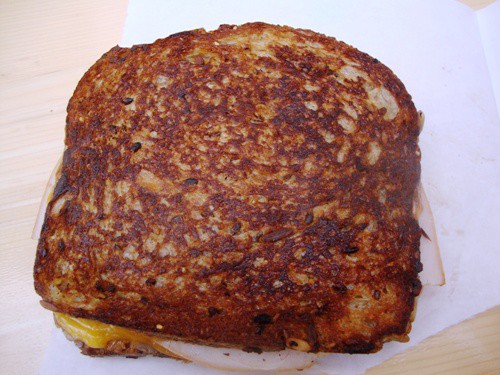 This sandwich was served on French bread, which is not a baguette, but is a somewhat thicker and richer type of white bread.  The sandwich was pretty well browned.
There was plenty of tasty turkey, sliced tomato and cheddar cheese in the sandwich, but unfortunately, the cheddar cheese was not melted, and the turkey was still on the cool side.
I know cheddar cheese is tougher to melt than some of the softer cheeses, but this was totally unexpected because the bread was so well browned.
I've enjoyed every other sandwich that I've had from Gorilla Cheese, so let's chalk this up to an off day.  I'm willing to give them the benefit of the doubt, and I'll be trying them again soon just to make sure this was an aberration.  You'll all be the first to know how that goes.