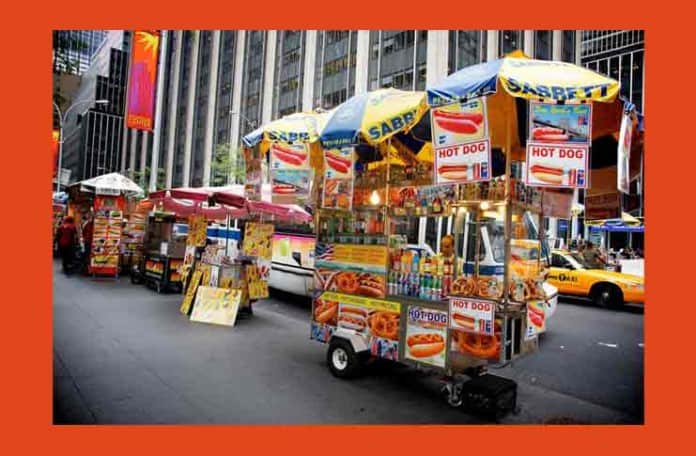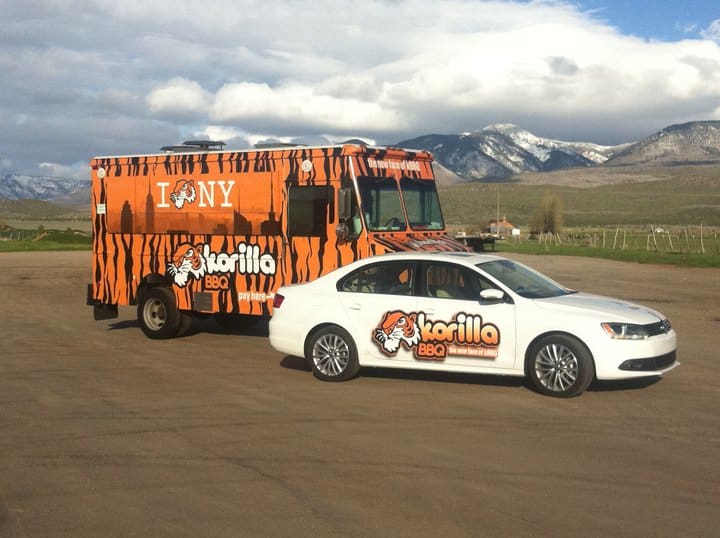 This Sunday night is the 1st episode of Season 2 of the Great Food Truck Race on the Food Network.  If you're not sure who root for, we'll help you out – our hometown guys, Korilla BBQ.
If you didn't watch the show last year, there are 8 food trucks competing from around the country for a Grand Prize of $100,000!  They go from city to city competing in various challenges, and one truck gets eliminated each week until there are only 2 trucks left in the final episode.
In the promotional video below, the host, Tyler Florence says, "No speeding. I'm talking to you Korilla".  We say go, go, go.
For more info on all the food trucks, click here.
The name of this website is New York Street Food, so we don't have to be impartial. Go Korilla!