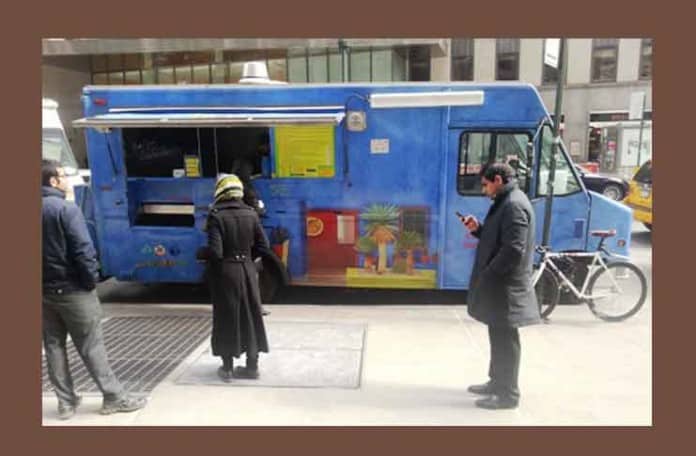 Lots of options out there today to enjoy some great New York Street Food.
But some trucks are getting chased, like Frites 'N' Meats, so be sure to check the Mobile Munchies twitter feed before heading out.
schnitznthings TGIF:) truck will be at its usual Friday location from 11:30-2:00. get ur schnitz on before the weekend starts:)
CoolhausNY Happy Friday!! Start your weekend with an ice crm sammie @highlinenyc the LOT on 10th ave b/t 29th & 30th 11-11! Sunshine, beer & skates?
Mexicue It's Friday! Someone should write a bad song about that. 55th and Lex at 1130. We have chips and salsa today…limited supply!