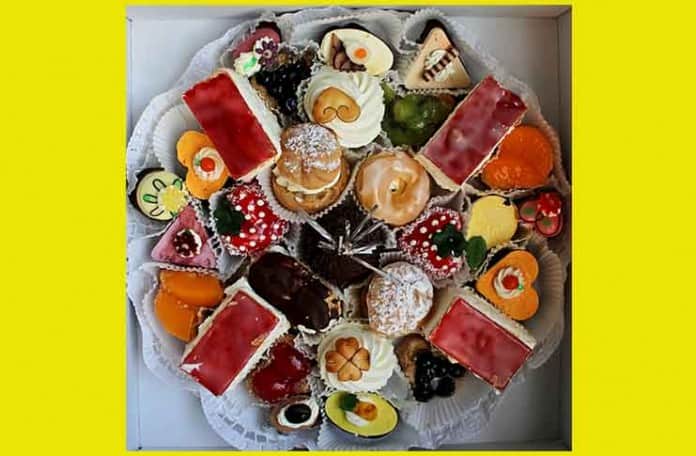 As we wrote yesterday, in honor of Street Sweets' 1st birthday, today they gave away free gelato/sorbet sandwiches and $5 Sweet Dough gift certificates.
Just a reminder that tomorrow (Thurs) is Part 2 of their special anniversary promotion.  Street Sweets will be on Hudson St between King and W. Houston during the day and on 9th Ave in the evening.
Check back here tomorrow for more details.