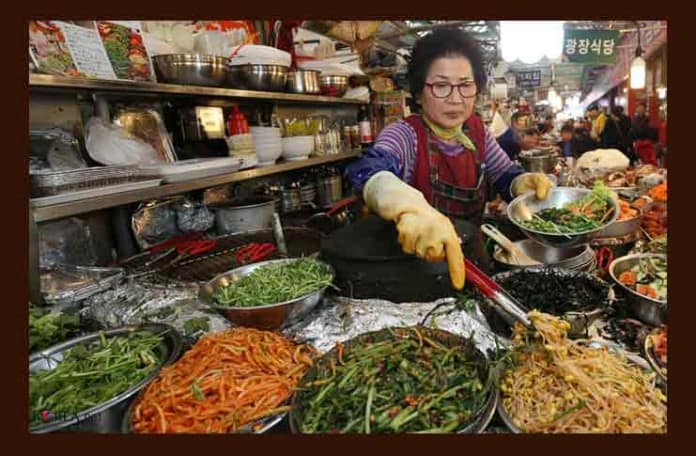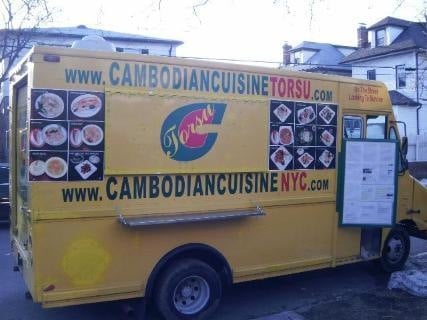 One of our favorite new food trucks this year is Cambodian Cuisine Torsu.  For our new readers, the truck was founded last month by Jerry Ley, who had the Cambodian Cuisine restaurant in Fort Greene, then on the Upper East Side.
Jerry had serious landlord problems, but found a way to do what he loves, serve people fresh Cambodian food.  He opened a food truck.
We previously had two meals there: soup and a spicy chicken dish and an enormous banh mi type sandwich called num pain saach.  Over the weekend, we had another chance to stop by the truck.
We're slowly working our way through the menu, which is pretty easy to do for two reasons: they often park in our neighborhood, by Washington Square Park; and every main course is $5.95, with soup and appetizers $3.95.  Definitely easy on the wallet!
They are usually open from 6pm-11pm and alternate between two locations in the Central and East Village.  Check their twitter here for exact details.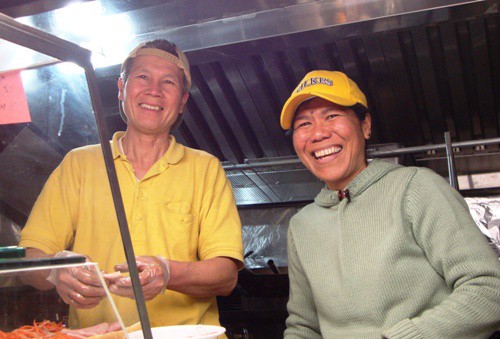 This visit, we decided to get charr kuey teo, a noodle dish with peanut sauce and either chicken or tofu.
If you know us, you'll correctly guess that we went for the chicken option.  We like tofu, but not nearly as much as chicken.
The noodles were angel hair, and I could see sliced chicken, egg, green and red bell peppers, bean sprouts, carrots, napa cabbage and scallions.  There were also a lot of crushed peanuts on top, covering about three-quarters of the dish.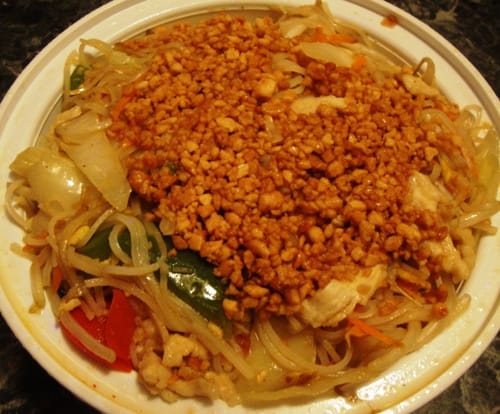 When I got home and dug in, it was warm and wonderful.  The chicken and noodles were sauteed in a thin, slightly sweet, peanutty sauce. It wasn't a peanut sauce in the thick, gloppy sense – it was more of a clear coating with a hint of peanuts.
The main taste came from the peanuts on top, which gave the dish a nice crunchiness too.
By using angel hair noodles, the dish also retained a delicateness that it might have lost with broader or thicker noodles.
Charr kuey teo with chicken was the 3rd dish we've tried at Cambodian Cuisine Torsu, and it was our favorite so far.  It wasn't spicy at all, but had a rich, peanut flavor that went great with the chicken and noodles.
We will definitely be back for more Cambodian Cuisine Torsu, which Christine told us means "don't give up" in Cambodian.  We won't give up until we try every item on the menu.