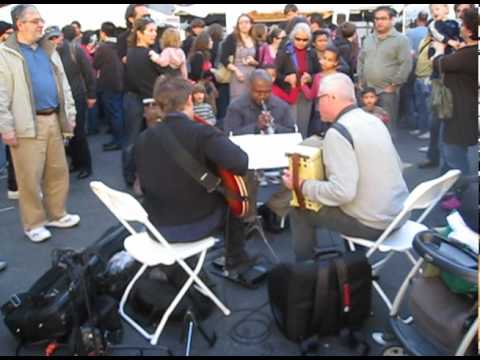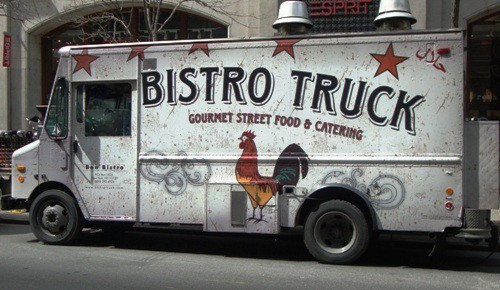 Our friend Yassir is a busy man these days.  Not only is he putting the finishing touches on Rustic, his first restaurant, but he is also putting Bistro Truck back on the street starting today.
Click through to find out where the 2010 Vendy Award Finalist will be for lunch this week, as well as what will be on the menu, including a new item.
While these things can change quickly, Yassir expects to be on 24th St & Park Ave today, Hudson or Vandam on Tues, Water & Old Slip on Wed, the nest on 5th Ave & 16th St on Thurs and a location tbd in midtown on Fri.  Now that's making the rounds, and bringing the deliciousness to the people!
On the menu for today is a new item, roasted lamb shoulder, plus old favorites  lamb burger/fries, chicken & lamb merguez sandwiches, Dijon chicken, and for vegetarians, Veggie Tajine.
I'm looking forward to lunch already!
Follow Bistro Truck on twitter here or on our Mobile Munchies twitter feed.