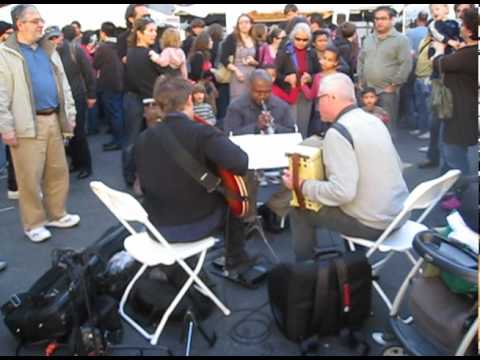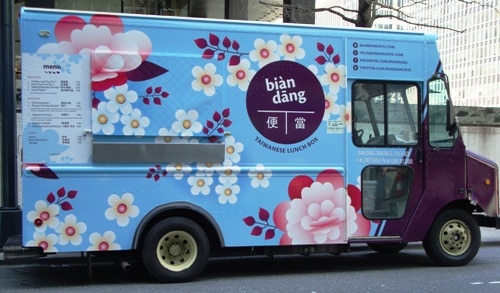 We got word last night that Bian Dang expects to be back on the street today. Bian Dang is Taiwanese for "lunch box".
Siblings Thomas and Diana Yang took the truck off the street for a couple of months during winter, and we understand one or both of them spent some time in Taiwan during that time off.  They even posted some photos of Taiwanese street food on facebook here.
Maybe they got some inspiration from their trip to Taiwan. While their Taiwanese fried chicken and pork chops were good enough to get a 2009 Vendy Award nomination for Rookie of the Year (when they were called NYC Cravings), the menu could use a few new items.
Looking forward to having this beautiful truck back on the street.  You can follow them on twitter here or on our Mobile Munchies twitter feed.