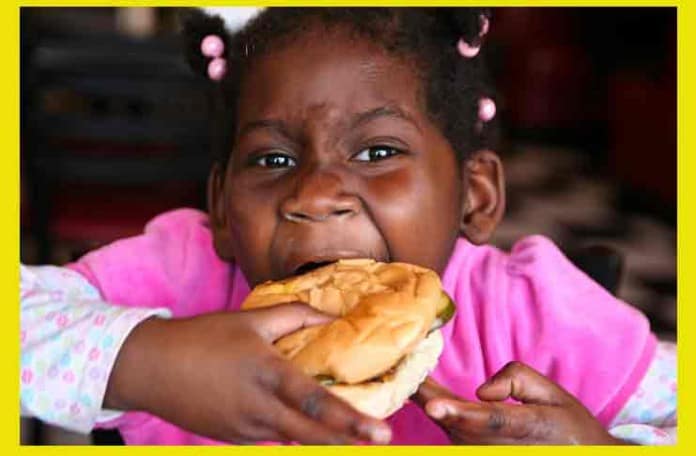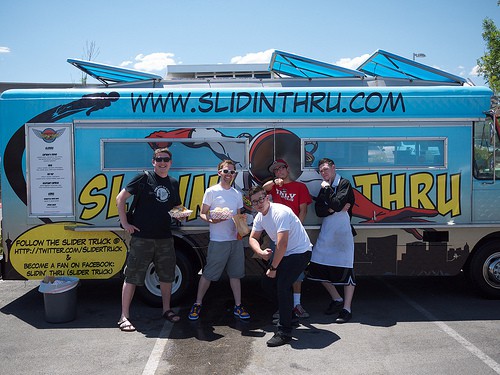 When we first started New York Street Food over two years ago, one of our earliest twitter followers was Cheapo Air, a website dedicated to finding you the cheapest airfare out there.
Cheapo Air also has a travel blog, with recent posts covering everything from how to avoid pickpockets to the best clubs in Barcelona.
Las Vegas has a surprisingly strong food truck scene, and Cheapo Air recently wrote about 5 of the best food trucks there.
Just because Las Vegas is a tourist town, doesn't mean the locals (and tourists) haven't embraced the concept of the food truck.  They draw massive crowds every second Saturday of the month in the parking lot of El Cortez.
According to Cheapo Air, these are the food trucks you need to try on your next trip to Las Vegas.  We haven't been to Vegas in many years, but if we do, we will definitely check these out.
Fukubuger:  Fukuburger serves Asian-inspired dishes from burgers to fries sprinkled with Japanese spices. It's been ranked as one of the top 11 most influential food trucks in the nation, as voted on by Mobile Connection and recently opened its first brick-and-mortar shop in Los Angeles, thanks to Harry Morton, of the popular Pink Taco restaurant brand. Try: Tamago Burger topped with fried egg, crispy onion strings, teriyaki and wasabi mayo. Finish off with some shaved ice.
Slidin' Thru: One of the most popular trucks, Slidin' Thru is hard to miss, thanks not only to the throngs of people who line up in lots to enjoy the truck's food, but also the comic-inspired murals adorning its exterior. Serving mini-burgers, Slidin' Thru recently translated its popularity into a permanent shop, too. Try: Mystery Slider. It's up to the chef, and chances are, you won't be disappointed. Don't forget the fries – sweet potato or regular.
Haulin' Balls: One of the new trucks to the line-up, this truck serves up its twist on meatball sandwiches. Gourmet balls include a 12-hour smoked pulled pork with a secret spice blend. Made fresh daily, customers can order their selection served in a fresh roll, Boston lettuce or just the ball. Try: All Thai'd Up, a meatball made from ground turkey with fresh lemongrass, ginger and cilantro and served with pickled cucumbers, carrots and daikon, then wrapped in Boston lettuce.
Engine 1 Pizza: This isn't a typical food truck. Rather, Engine 1 is just that, an old 1965 Seagate authentic fire engine that has been transformed into a food truck. Equipped with a 700-degree oak-burning oven that cooks up pizza pies in minutes inside of the truck, it's become a downtown staple at both Vegas Streats and First Friday events. Try: any of its hand-tossed artisan pizzas.
Lola D's Kitchen: Catering to those craving healthy, yet tasty, dishes, Lola D's taps into their culinary talent to create healthy dishes for people on the go. Sure, there's tempura Oreo's for dessert, but you have to get through the healthy for the reward. Try: a Poutine. [Cheapo Air]