Last year found NYC hit extremely hard by the pandemic. Across this nation, the food industry faced the near to impossible challenge of trying to keep costs down while keeping staff and quality their customers expect. 
The rising cost of delivery service rose which made it worse. 
Costing the customer and the restaurant with only the delivery service companies benefitting. 
NYers try to support their favorite restaurants no matter what. But as we were all faced with shortages, job loss, and trying to make ends meet extra fees were a big factor in our meal choices.
When you get a $15 or more delivery fee slapped on your order supporting becomes difficult.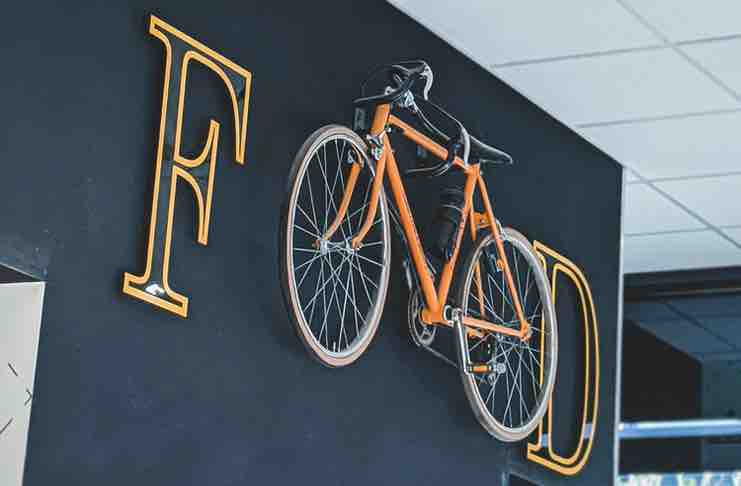 Chekout was created this past March to help solve this problem and help save your restaurants. 
Chekout, a new service company specializing in superior food delivery, has officially launched in the New York City area. Through their app, Chekout provides the most effective and properly priced delivery service for both the restaurant and the consumer. 
Restaurants benefit from Chekout's promise to never cut into any of their profits, and therefore it is 100% free to use. For diners, the platform guarantees that menu prices will never be inflated, and consumers will never pay more than $2.50 for delivery no matter their distance from the restaurant or their order total. 
This new service was created to disrupt the third-party food delivery industry, which has been known for increasingly high pricing, and bring a new approach to the way we order food. "Our business model is based on treating our customers and restaurant partners as fairly and with as much respect as possible," says Christopher Bruno, Founder & CEO of Chekout. 
"We are creating an app/platform that will eliminate the fees customers and restaurants have been paying, making Chekout an affordable and reliable service." Typically, to combat steep commission fees, restaurants either exclude menu items or raise the price for online orders. Chekout will not charge restaurants to use its service. Restaurants keep 100% of the profits made on orders and can consider Chekout an actual "partner."
 The platform not only offers delivery services for its restaurants but also provides free online exposure, marketing, and advertising. 
Customers can feel good about ordering through Chekout as delivery and service fees are low; they charge just a 10% service fee on orders which is 17-81% cheaper than any of their competitors. "Known for its delicious and wide range of cuisines, New York City felt like the perfect place to touch down in," says Jennifer Gross, VP of Marketing at Chekout. 
Over 100 restaurants have already signed onto Chekout. Such as Sables, Raclette, Benares, Lucy's Vietnamese, Masala King, Piccolo Angolo, Osteria Brooklyn, Duke Ellington's, and more. Chekout will be using tamper-proof stickers, which protects deliveries by promising that food will never be tampered with. You can download Chekout directly from the app store and is easy to use. Customers can sign up with just one click using their Apple ID, or through Facebook and Gmail. The sleek app allows you to build a profile and then opens up to a list of recommended restaurants. The user can then create lists of favorite restaurants, search for various cuisines, and more. A 24-hour customer service team is available to help with delivery issues, questions, concerns, and app support. 
Chekout is able to make this commitment to protecting both the customer and the restaurant through its partnership with a food delivery courier that connects drivers to restaurants on-demand and in a timely manner. Orders are instantly received by the restaurants and the platform rushes the delivery for fast and reliable service. 
This partnership ensures that Chekout is not hindered by the expensive overhead involved with delivery.  Chekout is the first food delivery service that will focus on financially benefiting not only the restaurants but also the customer. 
Founded by Christopher Bruno in 2020, who also founded FoodVision, another successful company in the food sector, Chekout's mission is to provide the world's most effective and properly priced delivery service for the restaurant and catering industries. After successfully launching in New York, they hope to expand throughout the United States and bring their services to as many restaurants and customers as possible.
GET SOCIAL: Instagram: @order_chekout / Facebook: @orderchekout
Living and loving in NYC, food has been a passion of hers. East Coast to West, Faith's goal is to explore and learn with the contribution of other like-minded foodies. Faith Rein has written for 2Girlsfromabar@blogspot.com. Youtube channel – faith.rein, love food love faith. You can find her @: Faith.rein/facebook (always looking to add friends) / faith rein@twitter / faith.rein@instagram / faith.rein@gmail.com