With the advent of rapid technological transformations, the landscape of the restaurant business changed dramatically. Nowadays, restaurant owners do not rely on the conventional word-of-mouth marketing strategy to advertise their business. Moreover, with people increasingly getting involved in everything, restaurant marketing has undoubtedly become more complicated than it was a few years ago. 
Now you might be wondering why? Well, since people in these competitive times have multiple options to select from, restaurant owners and administrators must have innovative marketing strategies to stand out from the crowd and offer a seamless client experience for a guaranteed business. Keep reading below to learn some effective restaurant marketing strategies to implement in 2022. 
Useful strategies for effective restaurant marketing 
A thriving restaurant marketing strategy comprises more than publishing delicious food photos on Instagram or creating attractive videos. Nevertheless, contrary to public beliefs, there is no need to spend significant funds on marketing to advertise your restaurant. Here are some useful strategies that can help you with your restaurant marketing. 
1. Make a detailed buyer persona
Understanding your client plays a crucial part in a successful marketing strategy. Moreover, it is important regardless of the domain, the size of your company, or the services or products you offer. Hence, it is no different for a restaurant business.
In addition, finding out your customer personas is never all about demographics (gender, age, and physical location). You must also understand your customers' dining choices and routines, what they love about your restaurant, their purchasing capacity, and how they came across your restaurant. 
The more comprehensively you understand your target audience, the better you can customize your services for them. For instance, you can send them tailored social media posts including videos, and edit them using an easy video editor as per their preference to keep the clients engaged. Besides, you can also leverage the benefits of surveys and questionnaires or even request feedback to create your buyer persona better.
2. Advertise your menu 
'Instagrammable food' is likely gaining massive popularity in restaurant marketing. And the idea behind this marketing approach is that the beautiful presentation of any dish prompts people to take pictures and share them on their social media handles– especially on Snapchat and Instagram. Instagram and Snapchat are two of the most used social media platforms for this specific purpose.
Moreover, posting Instagrammable photographs is a strong restaurant marketing approach if you have any special delicacies or desserts on your menu. Doing this will assist you in better leveraging user-generated content to promote your menu, rather than spending considerable funds on paid advertisements.
Moreover, if you have a special dish or dessert on your menu, this is the best way to inform the world about it. And if you implement it effectively, you can readily make your restaurant viral on the internet.
Since the menu is the first thing people look at on any restaurant website, ensure that it stands out to boost engagement and leads. Keep your menu legible and attractive to encourage individuals to make reservations. Below are some effective tips to make your menu stand out from the competitors. 
Keep your menu prominently placed on the website.

Highlight your popular dishes and specialties.

Place your menu on your home page and also ensure it is mobile-optimized.

Use a readable font.

Include pictures of dishes wherever feasible.

Read our short

guide on Menu Design

.
3. Try email marketing 
Restaurant email marketing is another important approach to promoting your restaurant effectively. Moreover, there are two methods to expand your email list, first, by getting customers to fill out short forms when they visit your restaurant, and second by asking them to complete form-filling online.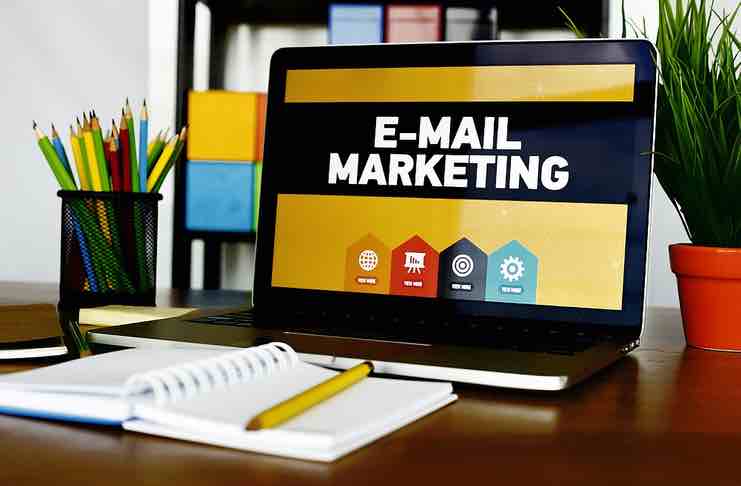 Also, it might not be wrong to say that email marketing is an efficient way to attract your clients and keep them hooked to your business. With the help of email marketing, you can exhibit new additions to your food and drinks menu and other exciting deals. 
4. Effectively optimize your GMB (Google My Business) listing
To better implement restaurant marketing strategies, you must always ensure that your business remains visible to potential clients searching for a restaurant nearby. And the best way to accomplish this is by optimizing your Google My Business page. Moreover, you can readily place bids on search terms that go well with your restaurant to optimize your Google My Business listing. 
It is also advisable to add all the relevant keywords to diversify your outreach and attract more and more potential customers. A comprehensive Google My Business listing makes your restaurant more attractive to people searching for unique places to dine, resulting in improved organic traffic. Likewise, when people search for other related key phrases, you will appear on top of the search engine results page as Google will suggest your restaurant over restaurants with non-optimized listings.
5. Stay active on different social media platforms
Social media presence is crucial to your restaurant marketing strategy in this modern competitive world. Almost every person nowadays uses social media platforms like Instagram or Facebook and looks for appropriate dining and food options. Therefore, having a powerful social media presence and publishing content regularly on your social media handles is advisable.
If possible, post content once a day or maybe at least thrice a week. While you can share any information, some photos and videos that get higher engagement are as follows: 
your team at work

updates about the restaurant

behind the scenes videos

typical menu dishes

reviews and testimonials from your existing consumers and user-generated content
However, note that it is essential to choose which social media platforms your clients use the most, so you can reach them where they are present. In addition, experimenting with different social media channels is advantageous because each platform presents a unique approach to interacting with visitors.
The Bottom Line 
To sum up, we can say that creating a restaurant marketing strategy for your organization is a direct yet important action. It guards you against future hindrances when you determine that your restaurant isn't working as agreeably as you had expected. In addition, implementing the marketing strategies summarized above will assist you in building a concrete marketing approach for your restaurant business that will guarantee a prosperous journey.