Traveling brings happiness, relaxes your soul, and provides you with numerous memories and new experiences. It's also an avenue to try a lot of new things. Food, for one, can add excitement to your trip.
Sitting on a train, looking out the window at all the beautiful sceneries, and having a book to read is a surefire way to get you in a relaxed mood. Also, train travel is a viable choice if you're going from state to state as it's cheaper, faster, and more convenient, and it usually comes with interesting features and amenities. In addition, it makes you savor the journey even more, which isn't the same when you're driving the vehicle yourself.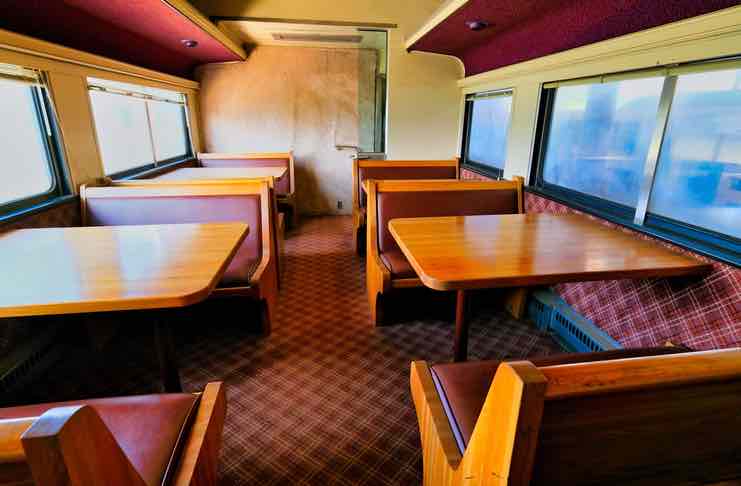 One great example is the New York to Washington, DC train ride, which takes about three hours, and includes on-board entertainment, a great view of the beautiful landscapes, and awesome food services. Speaking of food, there are two main options to pick from:
Read on to get to know more about these dining options as you travel from NYC to DC!
1. Cafe Car
Depending on the length of the train, you're provided with at least two sections that'll cater to your food and beverage needs. The most common is the café car. This is a section of a train wherein passengers are served meals, usually light ones, taking into consideration the fact that some passengers may have motion sickness. 
The café car is like a mini snack bar that serves comfort food. Some of your best options include the following:
Cookies

Candies

Cheese

Hummus

Burgers

Hotdogs

Fries
A café car is usually available to business class and coach passengers. It has a simple setup and would serve anyone who'd pop in from early morning until late at night. The cafe car also sells coffee, tea, and other beverages—anything that complements your chosen snack. It's also a great place to relax and stretch your legs during the journey and provides a space where you can get some work done, so long as you have the right gadgets with you.
The café car's location is dependent on the size of the train; passengers would be informed of this by an attendant. 
2. Dining Car
Dining cars are more common on longer trains. They're more stylish and come with trained chefs who cater to the culinary requirements of the passengers on board.
Dining car meals are generally complimentary for first-class passengers as they're treated as VIPs. These passengers have assigned attendants whose job is to take them to the dining car and take them back to their respective chambers.
The dining car is also open to other passengers, but they generally have to make a reservation in order to get a table. Reservations usually have to be made hours in advance, and any dietary preferences is communicated to the chef. 
The food served in dining cars is generally of great quality, as it's the chefs' primary goal to tickle your taste buds. Some of the meals include:
Steak

Rice pudding with citrus fish

Spaghetti Napolitan
3. Bring Your Own Food
If you want homemade meals, you're allowed to bring your own food onto the train. However, you can't consume them in the dining car. You'll have to eat it in your own quarters. Also, there's no provision for heating your food so it's best to pack it in a thermal container. In addition, you won't be allowed to bring in any food-related equipment, like a coffeemaker, as they might be a hazard to the train or other passengers. 
Furthermore, you can bring alcoholic drinks, but only if you have a private room. You may also purchase alcoholic drinks from the cafe car, although you need to consume them in specially designated areas provided for drinking. You'd be required to show your ID before you can purchase any alcoholic beverage. 
Conclusion
The feeling of partaking in good food and trying out new dishes with people you love or who share the same passion for food as you is nothing short of a beautiful experience. Also, by trying new things, you get to expand your comfort zone just a little bit more and, in your own right, become a person of the world. Traveling by train is a budget-friendly way to go from one destination to another. You can book a ticket, enjoy the view, have a wonderful meal, and create beautiful memories.