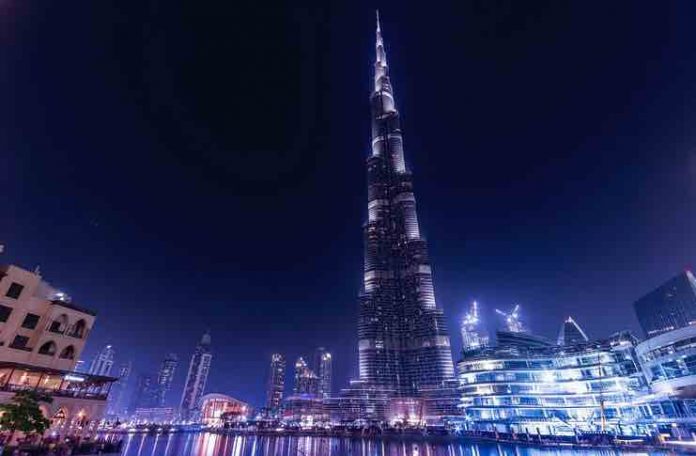 Searching for a short guide on the street food in Dubai? Well, Middle East cuisines are the most desired cuisines in the world and there is no better place to experience the mouth-watering Arabian cuisines than Dubai. It is a combination of the Middle East and Asian food. The most frequent ingredients include meat (fowl, chicken, beef, lamb, camel), dairy products, and grains. 
The city of gold is packed with International restaurants as it has many food chain branches from all over the world. No matter if you want steak, Pakistani or Indian food, Mexican tacos, it's all in Dubai. Along with fancy restaurants, Dubai is also popular for its street food. So, if you want to give it a try, you should try some of the following.
10 Dishes of Street Food in Dubai – That You Should Try:
1. Shawarma
No local food can compete with the authentic shawarmas found in Dubai. The slices of chicken, beef, or lamb are filled inside the soft and flatbread. Along with meat, onions, different chopped vegetables, and sauces are used to prepare this mouth-watering food. You can ask the chef your favorite type of meat and spices level according to your taste.
2. Omani Chips roll
This delicious food is one of the most famous childhood snacks in Dubai. You can find it in every cafe and on the roadside food street stall. It is a simple roll in which the mashed potatoes and cheese is spread to make it tastier. It is the absolute favorite among children so try it if you are on a Dubai tour with your kids. You can also try this recipe if you like.
3. Kabayan cuisine
This cuisine is best as the chicken liver, heart, and feet are marinated and after cooked it is served with a portion of rice. It is a popular Filipino dish but people from the Emirates and travelers around the world love to try it in Dubai. You can grab this amazing food from Mankhool road along with Byko juice to enjoy your meal. 
4. Harees
Harees is an Arab dish that is prepared by using meat and wheat. Many variants of this dish are available in different parts of Arab and you can try your favorite variant at any Dubai food stall. Some people like the boiled wheat while some like the coarsely ground wheat. The selection of toppings and spices can be different. Also, Harees is commonly served in Ramadan, weddings in Arabs, and Eid-ul-Fitr. 
5. Samosa
This recipe is originally brought over from Pakistan and India as it is the most common street food in both countries. It is a thin pastry sheet that is filled with different types of meats, mashed potatoes, or different vegetables. You can choose any according to your taste.
6. Manakkish
Manakkish is another street food and you are going to love it. It is a large flatbread with different assortments on the top. It is cooked in an oven and it tastes almost like a pizza. You can ask the chef to add your favorite toppings whether you like meat or vegetables along with olive oil. 
7. Irani Kebabs
Kebabs are quite famous in the Middle East and a few Asian countries. The Irani kebabs are loved by the Dubai locals and tourists. They are long skewers of the ground along with the flavored meat. These kebabs are cooked over the coals and are served with pickles and rice. Try it out with the mint sauce and you are going to love it.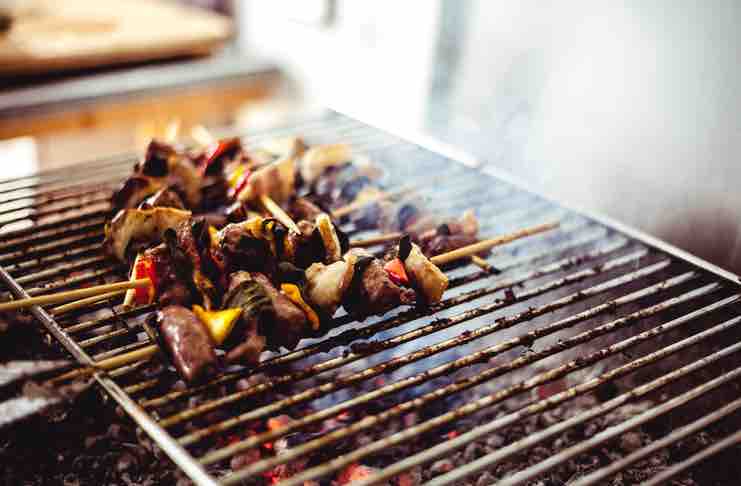 8. Luqaimat
This is the most popular dessert in the Arab and Khaleeji homes. This dish is served with honey or chocolate syrup. Give these crunchy dumplings a try if you got a sweet tooth. Although, you can taste Luqaimat without syrup as the dumplings are sweet because of honey or syrup. It is a popular dish to prepare for Iftar in Ramadan.
 9. Takoyaki
This ball-shaped snack is a Japanese recipe that is made of wheat flour. It is cooked in a special pan that is molded. The Takoyaki is filled with diced Tako (octopus). Yaki comes from the word Yaku that means to grill or fry. Try this snack if you love different seafood. 
10. Knafeh
This dish is the queen of all desserts and it is served in many middle eastern cafes or street food stalls. It is a pastry that has rose syrup toppings. Try this gooiest and fancy dessert you could ever taste.
Final thoughts
We have mentioned different street foods in Dubai you can try during your trip. Dubai street food is not only tasty but also quite affordable to eat. You can enjoy a filling meal for just 5 to 10 AED. If you are visiting Dubai anytime soon, make sure to book your hotel, and opt-in for Rent A Car Dubai services to explore the city and the different types of street food in Dubai. You can book any according to your budget and style. Happy Exploring!
Looking for something Middle Eastern in NY? Read this post.