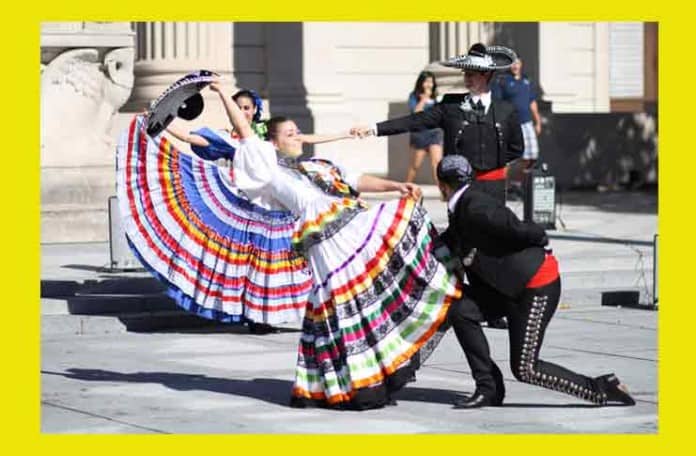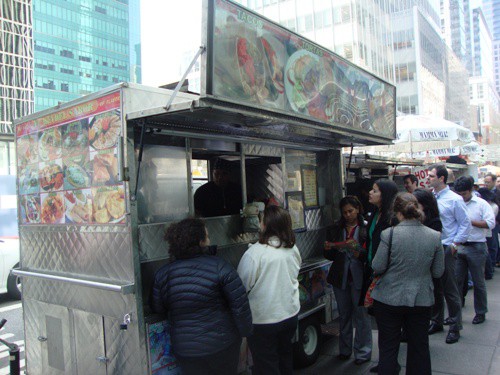 I was in the mood for a sandwich today, and I haven't been back to El Rey Del Sabor since they were announced as a 2010 Vendy Award finalist – so I figured out a way to combine both of these ideas.
Today's Lunch is a spicy pork torta ($6.50) from El Rey Del Sabor.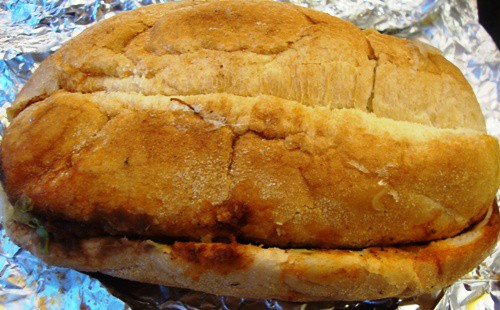 El Rey Del Sabor serves their tortas on a Portuguese-type roll, which is a little larger than the usual round kaiser roll.  Inside were chunks of spicy pork, lettuce, tomato, guacamole and jalapenos.
By the time I got back to the office, the top of the roll was a little mushy, but the bottom of the roll held up fine.  The first bite had a great taste of spicy pork and guacamole – and there was a lot of spicy pork in this sandwich.  It didn't start out that spicy, but it got pretty spicy as the meal progressed.
The guacamole was creamy and tempered the spiciness a bit – but there were also jalapenos, which sent the heat level back up.  Lettuce added some nice crunchy texture and a little more coolness.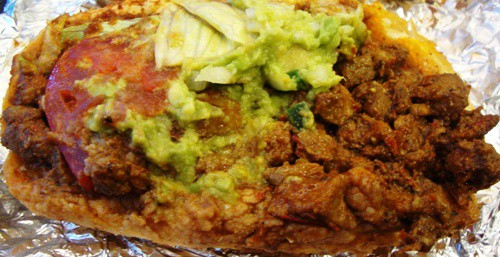 But by the time I got to the last 1/4 of the sandwich, the bread was falling apart.  There was just too much pork and guacamole for thE roll.
Today's Lunch gets an 8 out of 10.  The spicy pork was moist, tender and tasty, but the guacamole made the torta somewhat messy, especially towards the end.  My mouth was tingling for quite some time after eating, which I like, and for $6.50, this was a big torta and a pretty good deal.