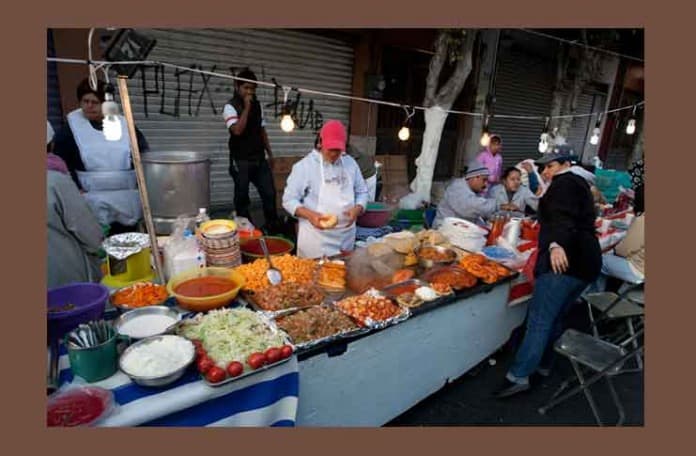 It's been very busy around here, with the recently announced New York Street Food Walking Tour, and a bunch of other things to do before I head to L.A. next weekend.
With things being so busy, I went to one of the best street food carts within walking distance of my office.
Today's Lunch is a spicy pork burrito ($6) from the Tacos y Quesadillas Mexico cart on the east side of 9th Ave between 58th & 59th St.  For people who think 9th Ave is out of the way, it's only a block away from the Columbus Circle subway station.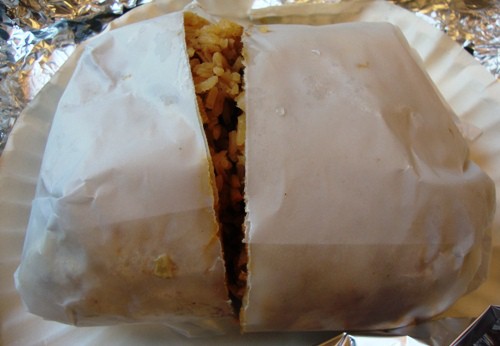 This had to be one of the fattest burritos around, although it was not too wide.  Short and fat, but jam-packed with food.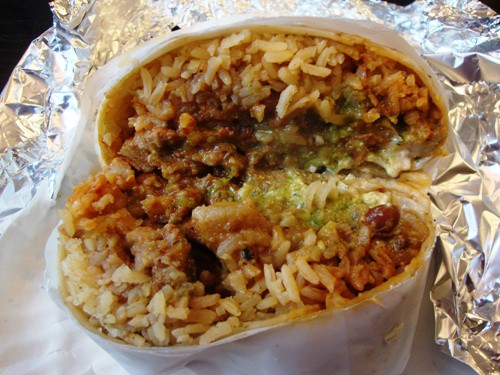 The spicy pork was appropriately spicy, and was stewed in a nice Mexican sauce.
To cool things down a little, there was sour cream, guacamole, rice and beans.  Not only did this cool down the spiciness a bit, but the sour cream and guacamole gave the burrito a creaminess that I didn't expect.
This was a very tasty burrito, and at only $6, it was an excellent value for lunch.