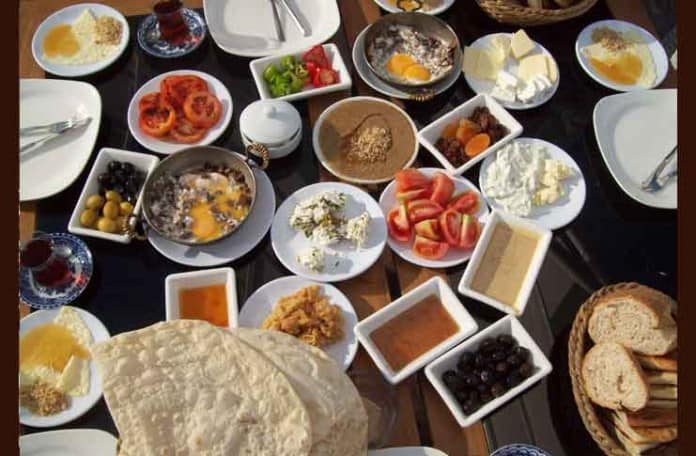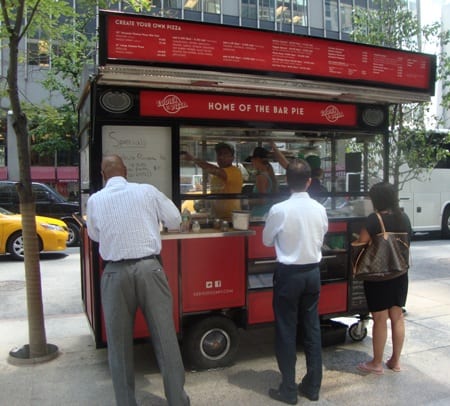 As I mentioned yesterday when writing about the Comme Ci Comme Ca truck, the best way to get my attention these days is through the Daily Specials.  I've had most of the regular menu items from many of these vendors, and a new menu item is always welcome.
Today's Lunch is the eggplant & ricotta pie ($9.50), the Daily Special from the new cart of Eddie's Pizza.  You can also get a large one for $16.50.
Eddie's must be feeling pretty good these days about their new cart.  Food trucks are getting chased by the police relentlessly, and Eddie's just came out with a new pizza cart.  If you've been following this issue, you'll know that food carts can legally serve from the sidewalk in NYC, but food trucks cannot legally vend from metered parking spaces.  Talk about great timing for Eddie's new cart!
Anyway, on to the food.  It takes about 12 minutes from ordering to your pizza being ready, so with a few people ahead of me, it took about 15 minutes to walk away with a fresh pizza.  Unfortunately, when they took it out of the oven, the edges were somewhat burnt, but not enough to want to wait another 15 minutes.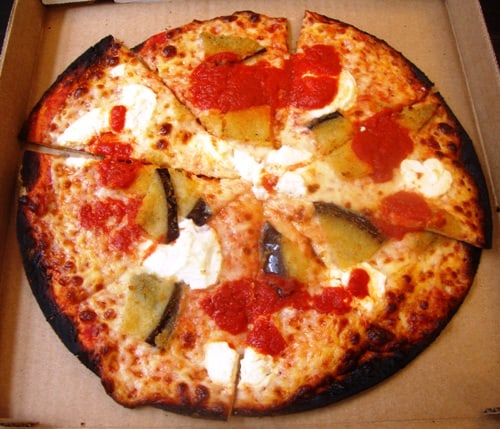 When I got back to the office and dug in, the first bite was pretty good.  The mozzarella had a saltiness that played off the eggplant and ricotta cheese.
The eggplant was thinly sliced and very lightly breaded, with a nice taste.  I would have liked them to be a little more generous with the eggplant, but the creamy ricotta cheese was included in most of the bites.
I also like the tomato sauce at Eddie's, which has a little sweetness to it.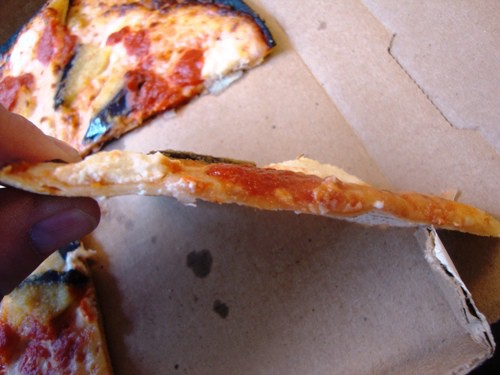 As I got to the end of the pizza, I realized the burnt edges were about the only thing I didn't like about this pizza, and there were only a few bites with the crust burnt too much.  Eddie's pizza is so thin, it must be pretty tricky not to burn the edges.  A little more sauce and cheese on the edges would probably do the trick.
Today's Lunch from Eddie's Pizza Cart was definitely enjoyable.  I would have liked a little more eggplant and a little less cooking time, but overall, the eggplant and ricotta toppings made for a good lunch.