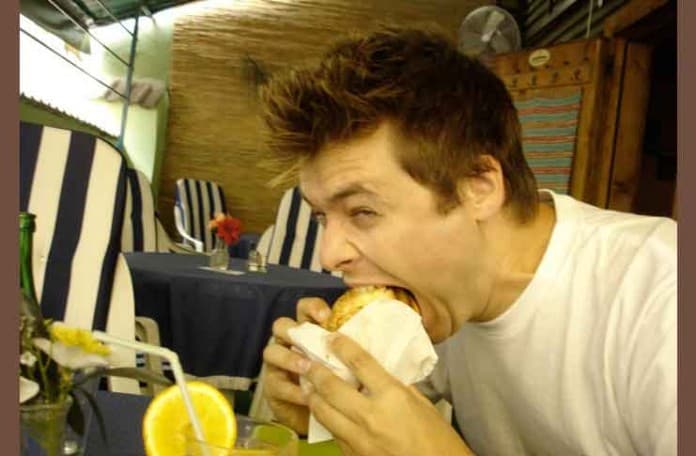 It's been a very busy week, and I don't have time to go far from the office again, so it's back to Carnegie John's cart on West 56th St just east of 7th Ave (right behind Carnegie Hall).
As I've written before, his chicken over rice platter is significantly better than most of the other food carts because he uses only whole chicken breasts, marinates them overnight, grills the breasts right in front of you, then slices it up.  Most of the times that I've tried the chopped up chicken on the halal carts, it went through me faster than I would have liked.  That's not a problem at Carnegie John's.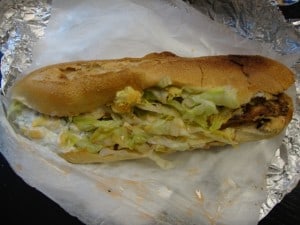 I wasn't that hungry today, so Today's Lunch was the chicken sandwich with white sauce, hot sauce and lettuce (no tomato for me).  You can also get grilled onions and peppers, but I only do that for steak because it overpowers the chicken.  The other thing Carnegie John does is lightly toast the bread on the grill.  Not only does it warm the bread, but it gets a little crunch, too.  His white sauce seems to be yogurt based, as opposed to some places where it's mayo based (ugh!).  My biggest complaint is the hot sauce is not really hot.
Today's Lunch was a 9 out of 10.  Excellent chicken and nice bread, but it loses a little for the hot sauce not being hot.  Other than that, it's a great sandwich for $6.