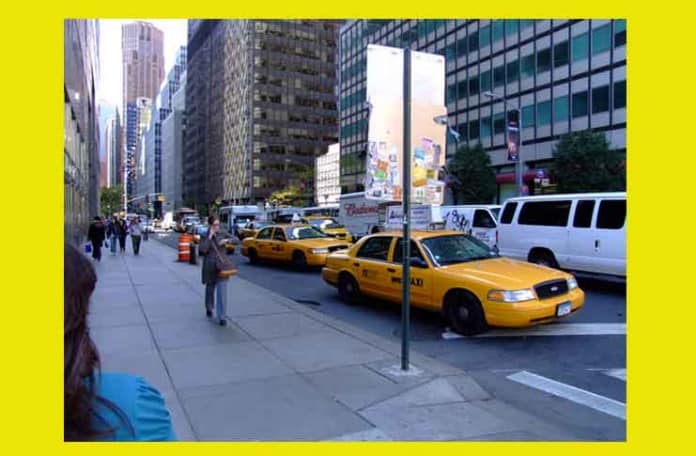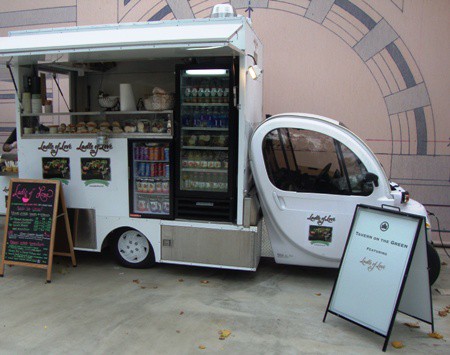 The circle of life in NYC Parks continues.
Ladle of Love, one of four food trucks that opened in the old Tavern on the Green space in Central Park last year, has ended its contract with the New York City Parks Department.
I only ate at Ladle of Love once, but the food was pretty good.  They were affiliated with 2 places in Mt. Kisco: a farm-to-kitchen store called Ladle of Love and a farm-to-table restaurant called Cafe of Love.  You could tell they were big proponents of fresh, local food.
They also had a cool electric truck, which was much more eco-friendly than a regular food truck.
But Ladle of Love just not profitable.  What was expected to be a year-round operation turned out to have more of a three-month season, the owner said.
The truck's owners determined they could not afford the $100,000 annual fee. He said there are no plans to replace the truck with a different one, leaving the park with three.  All the trucks pay different amounts in annual fees based on their offers.  Rickshaw Dumplings pays $45,000 a year, Pera Turkish Tacos pays $90,000 and Van Leeuwen Artisan Ice Cream pays $50,000.
Now that Ladle of Love is gone from the Tavern terrace, the truck is on the market.  Lampert said she has already heard from interested buyers. The truck is believed to be the only electric food truck out there.
Sadly, this means no more beef bourguignon for lunch in the cold weather.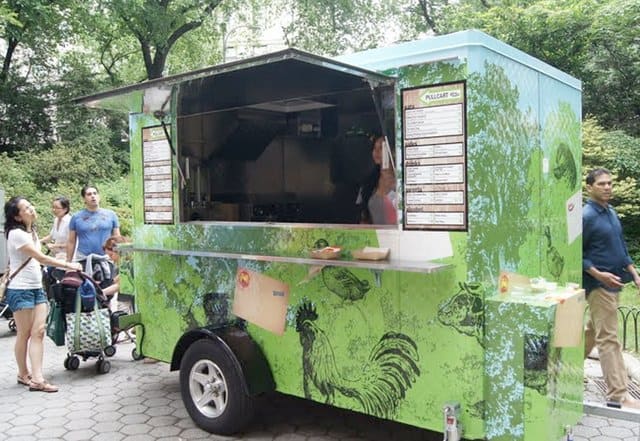 One food truck closes and a Fatty cue cart opens.  You can now get pulled pork and other delicious goodies from  "Pullcart" in Central Park.  Located at the Bethesda Terrace, it has pork sandwiches, smoked chicken salad sandwiches, potato salad, black eyed pea salad, yogurt parfait, pastries, beverages, and more… and there's seating for 48 customers at twelve tables around the cart, which also sells beer and wine (!)
Prices range from $7 to $9 for all of the above, and considering the prime location, we expect them to deal in high volume. Which they'll need to do, because the Fatty Crew's deal with the Parks Department requires them to pay the city $544,154—or 15 percent of the gross, whichever is greater—during its six-year lease, according to Diner's Journal. [Gothamist]