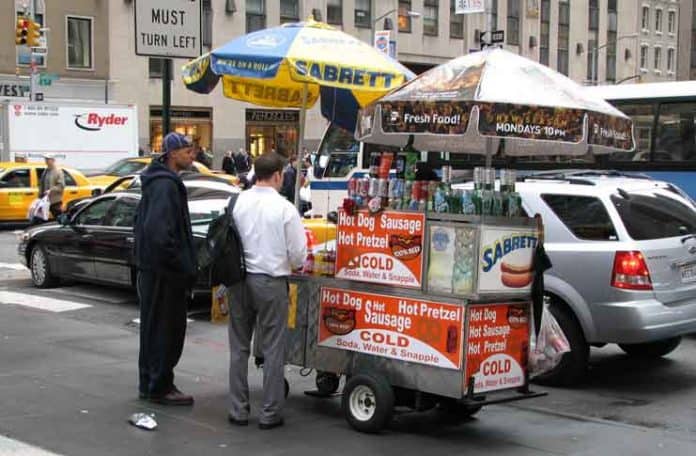 Have you ever been tempted to take your passion for food out onto the street? You wouldn't be alone. An increasing number of people have taken their love of good food and favorite recipes and transformed it into a successful street business. New York may be a haven of Michelin-starred restaurants, but some of the city's best food can be found on the street corner.
Hundreds of mobile eateries selling delicious international food fill the city streets. New York's diverse street food is unsurpassed and the most successful vendors eventually take their dishes and set up a bricks and mortar restaurant, usually not far away.
From Home Kitchen to Street Food
People come from miles away to get a taste of the city's latest traditional food truck, a modern street kitchen, food festival or market stall. It's obvious to anyone that there's money to be made in the street food business if you have the passion for it. It's no surprise then that so many people have taken their home food business out onto the sidewalk.
Starting a small food business can be more than just a dream. You'll find many customers willing to try your new flavors, especially in a city like New York. However, it does take time and dedication, not to mention some experimentation. For example, many micro-brewers have worked in the brewery industry prior to setting up their own ones. The same goes for café owners and restaurant owners – with many having worked from the bottom up. That's not the case for all though; especially street food vendors. And it's going to be even easier to turn your dream into a reality, thanks to a change in the food vendor permit system.
NY Street Food Carts Set to Double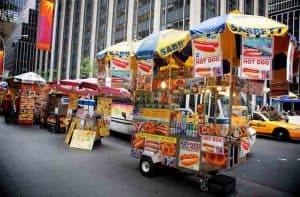 Under the Street Vending Modernization Act, the number of permits available in the city is set to double, reaching around 8,000 by 2023. Currently, there's a limit to the number of food carts and trucks allowed on city streets. There are around 2,500 people are on a wait list for the permits, which at the moment costs $200 for two years. With the new permits, a two-year issue will now cost you $1,000.
For a long time, sellers have argued for a legal way to make a living selling their food and it's hoped that more permits will help support fledgling businesses. And the good news for New Yorkers is that more food carts will mean more innovative food on offer.
A Selection of the Best Street Food You Must Try
From food carts to restaurants, there are places to buy food cropping up all over New York. Within just a few blocks, you will come across street food from all over the world that has been cooked with passion. For as little as $10 you can taste the world. So, before the new kids hit the block (or sidewalk) with their delicious food offerings – or if you need a little more inspiration to get out of the kitchen and onto the street yourself – make sure you try some of the best street food you will ever come across. You won't be sorry.