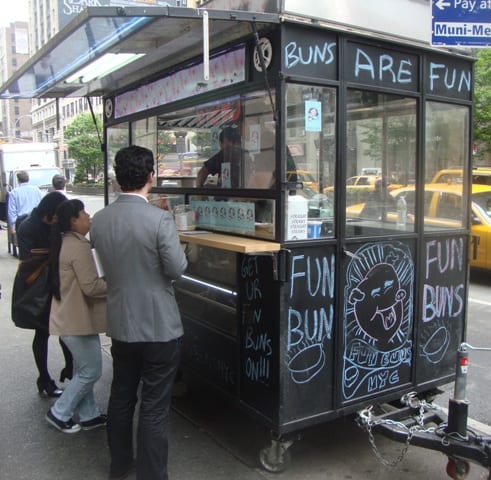 Over the weekend, we sent a note to Thomas Yang, co-owner of Bian Dang and Fun Buns, two past Vendy Award Rookie of the Year Finalists. Bian Dang is out on the street every day, but we haven't seen Fun Buns since last year.
With Bian Dang and the new Dumbo Food Truck Lot, Thomas told us he and his sister Diana don't have the time needed to devote to Fun Buns.
But they came up with a good solution, so their fellow New Yorkers can still enjoy Fun Buns.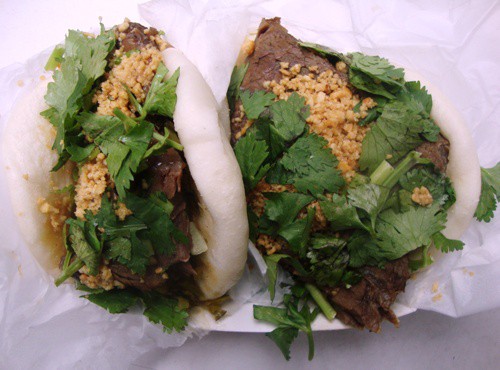 Thomas told us the business was sold to one of their partners in Fun Buns, Nick Lin.
Nick emailed us to say they were back on the street as of yesterday.
We will head over there for lunch today to see how things are going. You can find them on twitter here or on our Mobile Munchies twitter feed.
Should have something to report tomorrow.