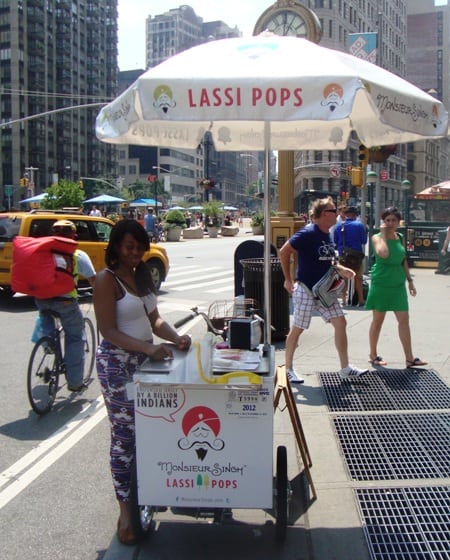 One of the newest, and certainly one of the most unique, street vendors around town is a tiny cart called Monsieur Singh Lassi Pops. They're receiving a lot of attention now because of their well-deserved nomination as a 2012 Vendy Award Best Dessert Finalist.
They opened at the end of July, and we had a NYSF First Look in early August, trying a honey lemon mint lassi pop. It was so interesting (and good), we went back recently to try a different flavor.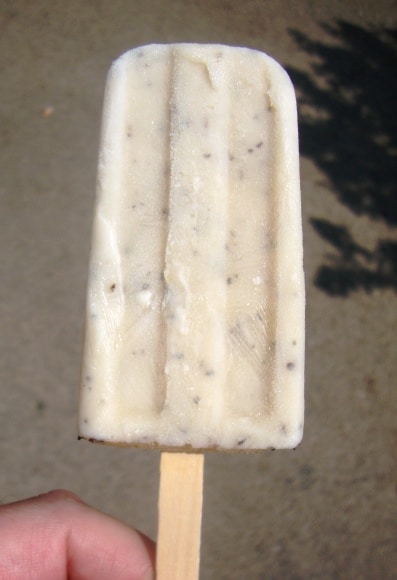 We had Monsieur Singh Lassi Pops on the west side of 5th Ave between 23rd & 24th St, across the street from Madison Square Park. They move around between a few different spots, with Union Square being another spot.
This time we opted for mousson mango, and found out that mousson means "monsoon" in French. That's a pretty cool name for a frozen dessert, monsoon mango.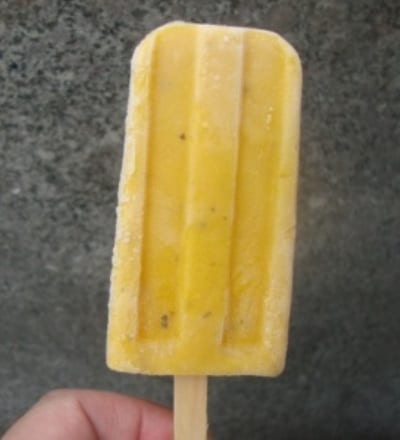 In addition to tangy mango, the pop had ginger and mint mixed into the yogurt. This gave the lassi pop several different flavors while eating it. The mango was tart, ginger added a tiny bit of edge, and mint gave the pop even more cooling power.
Congratulations to Monsieur Singh Lassi Pops for being a 2012 Vendy Awards Finalist in the Best Dessert category. The competition will be tough, but they certainly have a tasty, unique product, and if the weather's hot, they have as good a chance as anyone to win.
To find Monsieur Singh Lassi Pops, check their twitter here or our Mobile Munchies twitter feed.