Several restaurateurs and entrepreneurs have recently taken an interest in delivery kitchens. It makes sense: the concept has been red-hot recently. Over the past couple of years, the pandemic markedly changed how people thought about ordering food, with a growing number of consumers showing a strong preference for contactless restaurants purpose-built for delivery. 
If you count yourself among the food-passionate entrepreneurs hoping to capitalize on this new demand, you shouldn't go in blindly. To give yourself the best possible shot at success, it pays to do some research on who to partner with to create your virtual restaurants, how to market yourself, and – importantly – how to craft a compelling menu. 
It's that last point that this article aims to address. Your menu should provide a roadmap for potential customers: a concise encapsulation of your brand, an attractive display of your offerings, and an opportunity for them to personalize their dining experience. 
Here are four quick tips for crafting a flawless delivery menu. 
Keep Your Delivery Menu Succinct 
A delivery menu should have around 15 to 20 items. Any more than that, and the menu may start to look "bloated." You might feel the impulse to give every customer what they want by developing a book-length menu, but long menus can signal a lack of authority. They can send the message that you are a "jack of all trades, master of none." 
Besides, food prep logistics can quickly become a headache with too many menu items. 
Choose Menu Items Fit to Travel
Remember, you aren't creating a sit-down experience, where the length of travel for a dish is roughly 10 meters from the pass-through to a table. You are crafting dishes that need to sit in a container for a little while before being unveiled by the customer. 
As you develop your menu, consider food and packaging combos that can withstand small fluctuations in temperature and texture. 
As a side note, it also pays to be discerning about who you partner with for your virtual kitchen. The best delivery kitchen networks can get your food to customers in 30 minutes or less, so you can present your food at its best to customers. 
How Much "À la Minute" Is Too Much? 
Cooking à la minute – that is, preparing food from scratch when the customer orders it – has its advantages, but it can also gum up the works of a high-traffic kitchen. 
Developing some à la minute menu items (or items with in-the-moment components, like sauces) is fine, but be cognizant of having too many. You want to keep a solid grasp on expediting to ensure that you can make and deliver food to customers in a reasonable timeframe.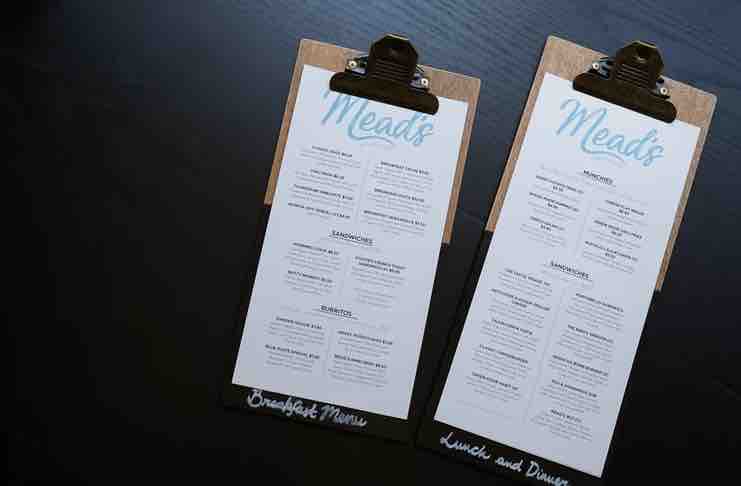 Add-Ons Benefit the Customer
and
You
Add-ons are convenient ways for hungry customers to customize their meals, but they are also a potent up-sell opportunity for restaurateurs. 
Consider incorporating add-ons in your menu to increase revenue and empower customers to personalize their experience. You can repurpose items from elsewhere on your menu as up-sells for other items. A good example of this might be bacon and cheese sauce; you have them on hand for your hamburgers, but customers have the option to add them to their French fries as well. 
Crafting a menu for a delivery kitchen isn't all that different from making a standard menu. However, it requires some planning, editing, and an understanding of food transportation to make it flawless. Best of luck in the kitchen!
Want to read more of our latest posts? Check out these 5 Winter Drinks you should try this cold season.