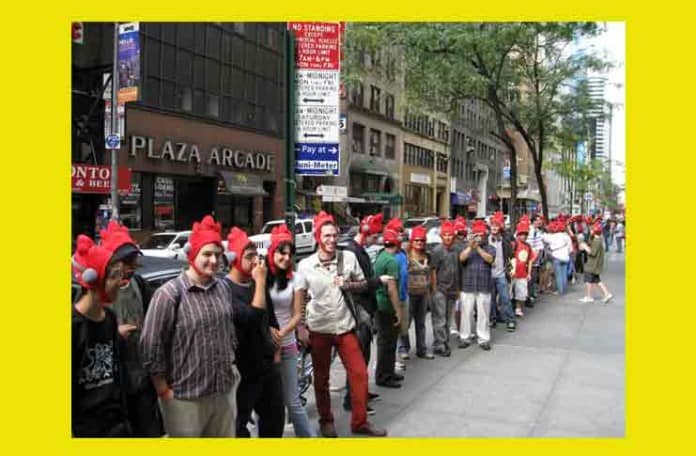 You know spring is here when they start announcing great food events almost daily.
As reported in several places earlier today, Superfly Presents, the creators of Bonnaroo and the Outside Lands festivals, are planning a free outdoor food/music extravaganza in Prospect Park on May 19 and 20 called The Great GoogaMooga.  FYI, the Great Googa Mooga is an old term used by DJ's meaning fabulous or stupendous.
Spanning across Prospect Park's Nethermead area, GoogaMooga will host approximately 75 food vendors that includes the Big Gay Ice Cream Truck, Luke's Lobster and tons of top-notch restaurants.
General admission tickets are free, which gets you inside for all the music and entertainment on two stages, but food and drink are pay-as-you-go.
There will also be 10 music performances per day.  While no acts have been announced yet, these are the guys behind Bonnaroo and Outside Lands, so they have some expertise and connections in this area.
There will be other food and drink themed activities including beer and wine tasting pavillions, Hamegeddon (yay pork), and if you want to get experienced (and who doesn't) – Pizza, Hamburger, Coffee and Sweets Experiences.
A limited number of tickets will be available online via Early Registration. You will be able to register for either Saturday or Sunday starting at noon on March 15th.
Here's the fun part. By registering during the early registration period, you will be able to invite three friends to attend on the day you are attending!
We suggest you check here on March 15th at noon.