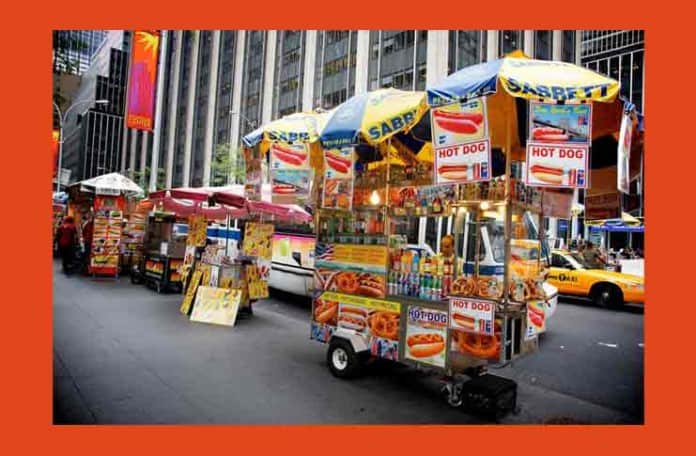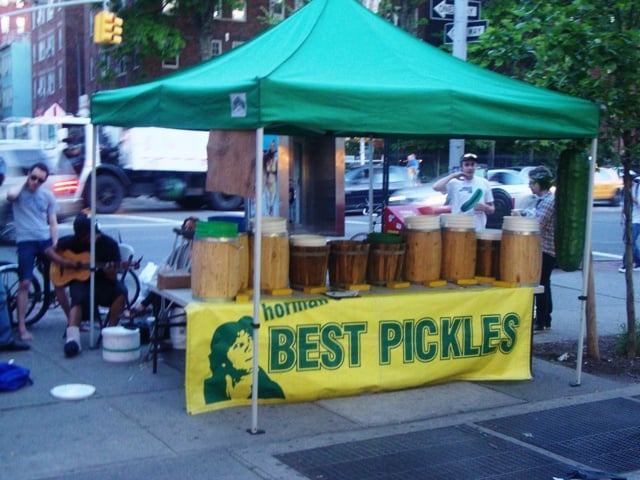 Nothing says New York quite like pickles.  My uncle used to make them in his basement on Long Island, and they were a part of many meals on holidays, at barbecues and of course, at diners growing up in the New York area.
This Sunday is National Pickle Day, and Gothamist has a poll here where you can vote for your favorite NYC pickle.
We've written about Horman's Best Pickles before, when they opened a stand on 6th Ave in the Village.  Their bread and butter pickles were really good, but our favorites were the honey mustard pickles. Delicious on hamburgers or cut up and put on hot dogs.
According to the New York Food Museum via Gothamist – By 1659, "Dutch farmers in New York grew cucumbers all over the area that's now known as Brooklyn" and those cucumbers became pickles that were in barrels on Washington, Canal and Fulton Streets.  They even have an entire pickle timeline.
There is also a fried pickle ("frickle") eating contest at Rare on West 26th St, if you're so inclined.