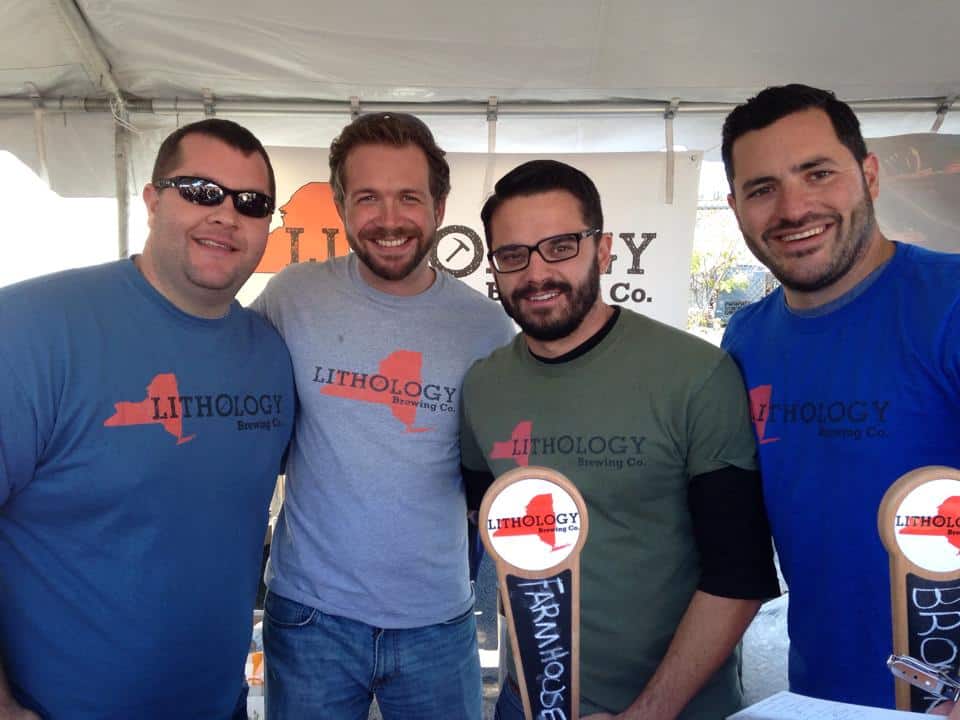 The first annual Brooklyn Local Craft Beer Festival was a big success. The festival featured twelve New York breweries with each brewery offering two beer selections. The festival was a great way to learn more about the local craft beer scene and gave me the opportunity to speak with head brewers about upcoming events and brews.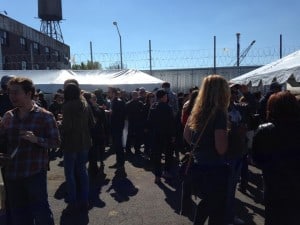 One of my favorite beers during the festival was the Roggenfest by Flagship Brewing Co. The brewery is based in Staten Island and claims to have "unforgettable beers from a forgotten borough." The Roggenfest is Flagship's fall seasonal beer that combines two classic German beer styles: roggenbier and märzenbier. This beer is full-bodied with a dark copper color and has a spicy-like characteristic from the rye malt. Make plans to attend Flagship's Roggenfest on Sunday, October 12 from noon-8pm for a chance to try this delicious beer.
The guys from Long Island's Lithology Brewing Co. were enthusiastic and enjoyed sharing information about their beer with the festival attendees. Lithology offered two brews, the Lafayette Farmhouse and Lithology Brown Ale. My favorite was the Farmhouse Ale, which had a sweeter flavor from the use of wild honey in the brewing process. Lithology is dedicated to supporting other local producers and often uses honey from farms in Upstate New York or Vermont.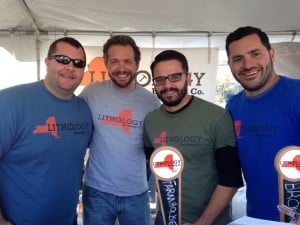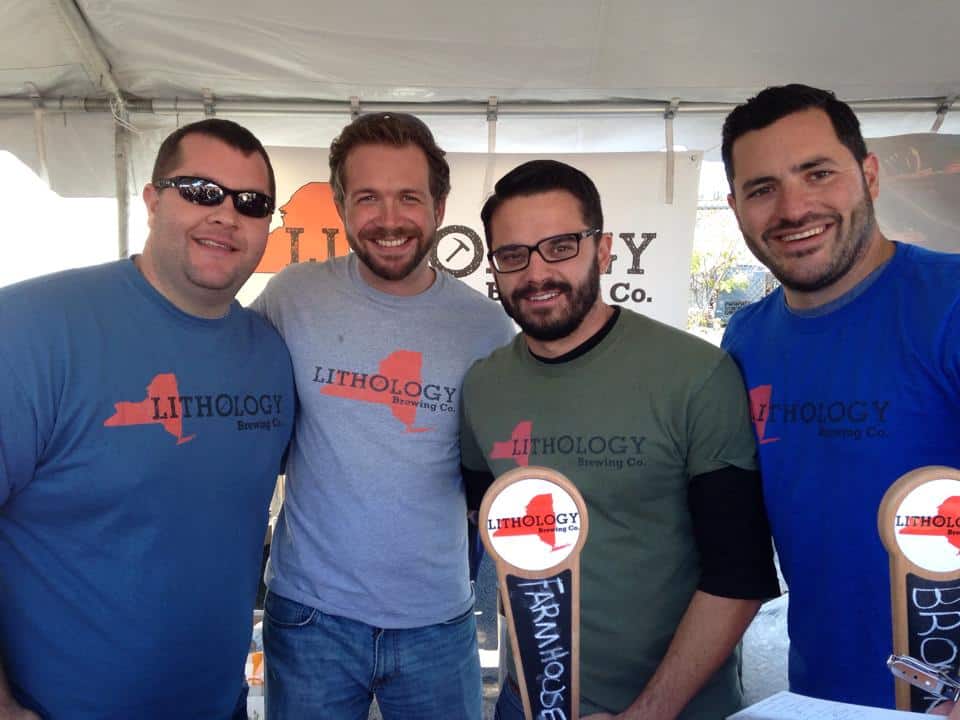 SpiderBite Beer Co. from Holbrook, Long Island offered samples of their winter seasonal, Boris The Spider. This Russian Imperial Stout comes in at 10% ABV and will be perfect to chase away your winter blues. Eight different malts bring a complex aroma to Boris The Spider and the beer includes flavors of chocolate and coffee.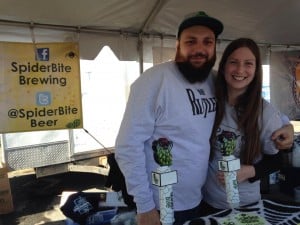 After sampling close to 24 beers, food was definitely in order. The Brooklyn Local Craft Beer Festival had multiple food vendors offering items like meatball subs from Bill's Balls, charcuterie and cheese kabobs from Bushwick's Hops and Hocks, and Made of Beer Bakery's cookies created using spent grain flour left over from the beer brewing process.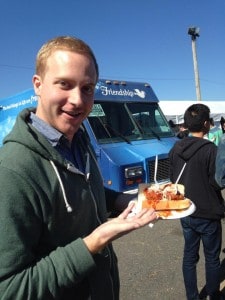 I am looking forward to next year's festival and hope to see new breweries in attendance. The Brooklyn Local Craft Beer Festival was an enjoyable experience for beer enthusiasts ready to try a wide variety of new local brews.