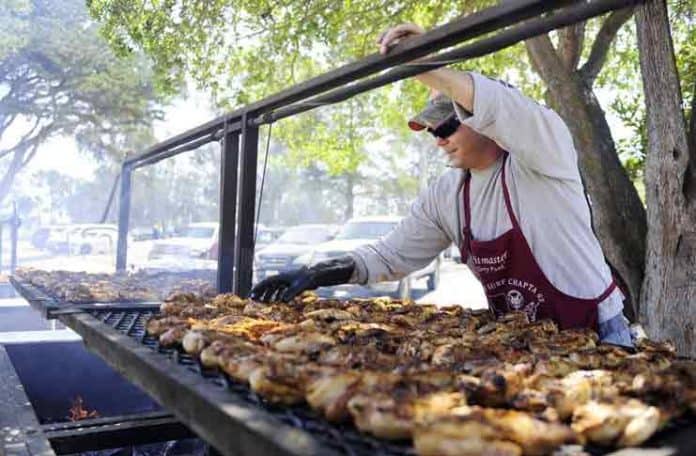 Outdoor food events in New York have been a mainstay of the city for decades, which is why your restaurant needs to have a presence at them. Located in a variety of spaces in and around the city, these outdoor celebrations of food in all of its variety are a fantastic way of expanding your business. Not only does your first event allow you to test the waters in terms of ultimately creating a dedicated mobile food avenue, it's also an opportunity to trial new menu items. Not only that, but by attending these events, you also become more established as a part of the local community, making it far more likely that your brand creates a stronger impact. By reaching new people, you build up buzz about your brick and mortar establishment, and that's a great way to get more restaurant bookings.
Highlight your presence
Competition can be fierce at the busiest of outdoor food events, so it's vital that you create the biggest impact possible. A good way of doing this is by making use of New York Banner Stands. These come in a variety of options, from customized flags that can have your restaurant logo and name printed on them for very little cost, or generic flags that can promote sales and special offers on new menu items. Frame your food stall or mobile kitchen with dual flags, and your professional impact will be much more significant. Choose the flags that best represent your food and your branding, and you'll create a much stronger presence.
Protect your customers
Dining outside in New York can be challenging, because the weather is often unpredictable. Make sure that those diners who buy from your food cart or stand are protected from the sun or the rain by making use of canopies or tents. Place a few tables and chairs beneath them so that customers can take a break from the exploration and remain protected from the elements. This also has the added bonus of making your food look more enticing, because the more people that you have seated beneath your customized or standard tent or canopy, the more enticing your food will look to those undecided about what to try next.
Let customers know what you have
Having hand-out menus is the modern restaurant equivalent of a business card, but there are better ways of making sure that passersby are aware of your food themes. Use A-frame display stands with your menu emblazoned across them, and have them in prominent areas of your available space. You could even double up and have your A-frames next to a member of staff who is also handing out paper copies of your menu (with all of your relevant contact details included of course).
As food events become more popular than ever, they are the ideal opportunity for established businesses to explore new revenue streams, and for new restaurants to gain a firmer footing. Make the most of your impact by making sure that you stand out from the competition, and the long-term effects could give your food business a whole new lease of life.