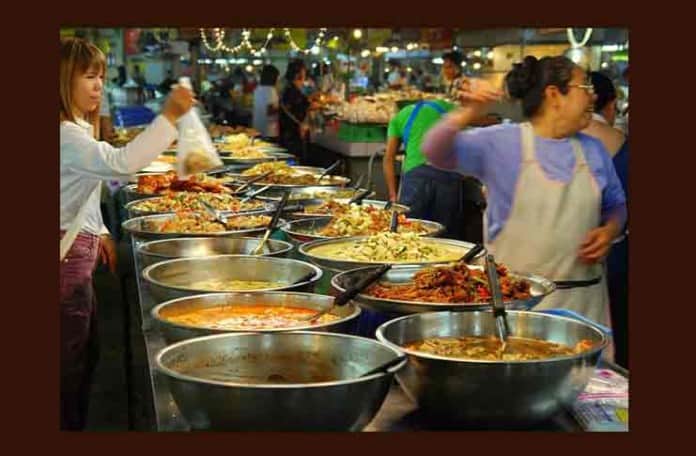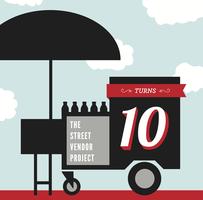 Last month we told you about the Street Vendor Project 10th Anniversary Party, which takes place next Tuesday (3/27) at Judson Memorial Church on Washington Square South.
Great street eats were promised when tickets went on , but no details were provided.
We now have the menu for you, so you can see just how fantastic an event this will be.  And it's all for a great cause, too.
Early bird tickets are gone, but full price tickets are still available for $50.  If you're a teacher, student, or work for a non-profit, tickets are $35.  Click here to buy your tickets, and click through for the amazing menu.
The Street Vendor Project Turns 10! Menu

Hors D'oeuvres
Curried lentil puff pastries with smoked chili sauce – The Cinnamon Snail (Adam Sobel) – 2011 Vendy Awards
Assorted falafel and hummus – King of Falafel and Shawarma (Fares Zeidaies) – 2007, 2010, 2011 Vendy Awards
Entrees
Pot stickers with chicken, beef and vegetables, and vegetarian lo mein – A-Pou's Taste (Doris Yao) – 2010 Vendy Awards.
Three types of biryani – Biryani Cart (Meru Sikder) – 2008, 2009 Vendy Awards
Assorted Pupusas – Solber Pupusas (Reina Bermudez and Rafael Soler) – 2008, 2011 Vendy Awards
Assorted Tacos – Patty's Taco Truck (Patricia Monroy and Alberto Loera) – 2011 Vendy Awards
Dessert
Pecan brownies and raspberry bars – The Treats Truck (Kim Ima) — 2008 Vendy Awards
Assorted vegan pastries – The Cinnamon Snail (Adam Sobel) – 2011 Vendy Awards
After reading this, you'd have to be crazy not to buy your tickets here.