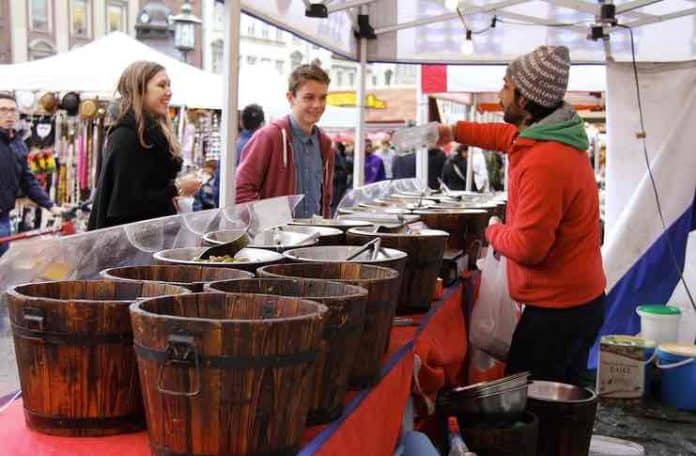 So you've been tasked with hosting a charity event in the city that never sleeps, NYC. Home to some of the most gorgeous and accessible venues in the country, there's no shortage of beautiful and yes, even affordable sites to choose from.
But as you likely know, your choice of venue is only part of hosting a successful charity event.
To create a truly memorable experience for your guests and everyone involved, it's crucial to perfect the food and drink options at your event.
If you're an event planner or work at a nonprofit and plan to hold a charity event, here are a few food ideas that will help ensure your event is a massive success.
Headcount Please
Before even considering placing quotes for catering options or putting your food and drink menu together, it's crucial you work to have a general estimate of how many you people you expect to attend.
If your charity event is smaller in size, you'll have more flexibility regarding what food and drink options you can offer. If your charity event is expected to have hundreds of attendees, it may be wise to consider hiring a professional catering service.
While your estimate likely won't be exact, having a good idea of the number of guests you expect will allow you to plan your event accordingly.
Timing of Your Event
In addition to your party size, the time of your event also plays an essential role in the food and drink you should consider serving.
If your event is serving brunch, for example, your options might be considerably different than if your event is going well into the evening.
Venue and Catering For Hosting Your Charity Event
NYC is one of the most unique places in the world. The city offers an endless list of unforgettable venues and an even longer list of high quality caterers to choose from if needed.
Whether it's the Tribeca Rooftop, the American Museum of Natural History, or Jazz at Lincoln Center, there are venues available for all types of events and budgets.
Additionally, many venues in NYC also have their own in-house catering options to make event planning even easier. You can also use Food truck catering if you'd like a more affordable option. Whether you choose to use a caterer or not, here are a few food ideas for your charity event.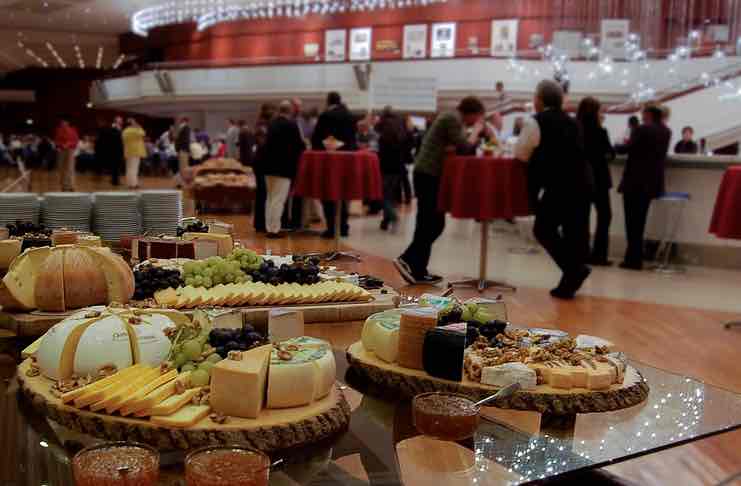 Breakfast & Brunch
If your charity event will be held in the morning hours, there's no place better than NYC. Known for their wide range of tasty breakfast options, it won't take long to finalize your breakfast menu.
Given NYC's love for breakfast, there's also no shortage of caterers who would be happy to help you with your event.
Of course, no breakfast or brunch is complete without offering your guests their choice of delicious coffee. Be sure to include a handful of coffee options like the classic cafe Americano, cafe latte, or a cappuccino.
Bagels
Both filling and delicious bagels are an excellent option to consider for your event. NYC is home to dozens of unique and tasty flavors that can help ensure your guests enjoy their every bite.
Especially great for events that are on a tighter budget, ordering several varieties of bagels is sure to be a hit with your guests.
Of course, be sure to include non-gluten items such as gluten-free banana bread or gluten-free blueberry muffins.
Breakfast Tacos  
Another delicious option to consider adding to your event's menu, there's no shortage of places to land some delicious breakfast tacos.
Consider offering your guests their choice of favorite taco toppings such as sausage, sour cream, black beans, egg, sweet potatoes, and hot sauce.
Lunch and Dinner
For lunch and dinner, you continue to have plenty of amazing food options to choose from. Here are a few foods that NYC is known for around the world.
Artisanal Pizza
If you're looking for a great lunch or dinner option that guests will love, there's no better bet than serving artisan pizza to your guests.
A considerable upgrade from the pizza that can be found for one dollar a slice on the street, artisanal pizza is both delicious and satisfies a wide range of food tastes.
NYC BBQ
While NYC's BBQ may not be as well known as Kansas City of Texas BBQ, it definitely ranks up there as some of the best BBQ around. Consider adding BBQ chicken or BBQ pulled pork as it's quick, affordable, and incredibly tasty.
Did someone say Italian?
If you're looking for a higher end food option that is both tasty and elegant, you can't wrong with offering a handful of perfectly seasoned pasta meals. From low-cal fettuccine alfredo to the lasagna rolls, Italian food covers all of your bases.
Don't forget guests with dietary restrictions  
Of course, it's important that your menu is inclusive of your guest's dietary preferences and guidelines. Be sure to include some additional options for your guests who are unable to eat what you offer from your general menu.
We hope this list of food ideas for your next charity event helps wow the guests by delivering memorable food and drink experience.