Love to run and drink? Then this one of the most exciting Festivals in NYC that you definitely do not want to miss! The first annual Brew Hop 5K + Craft Beer Festival is coming to Randall's Island Park on Sunday, September 18th. This fun-packed event will feature complimentary tastings from craft breweries around the Greater New York Area, such as: Bronx Brewery, Brooklyn Brewery, Alphabet City Brewing, and many more to be announced.
The Brew Hop is actually one of the latest brand new Festivals in NYC. It gives attendees the chance to mix their love for running and beer, aiming to build a bridge between two seemingly unrelated yet perfectly compatible pastimes. This awesome day starts off with a 5K race, followed by a Beer Festival from 12:30pm – 4pm. Runners will even receive a congratulatory medal at the end of the race! For those of you interested only in the post-race festivities, or in other words – drinking, there is a 'Beer Fest Only' ticket available for purchase. VIP tickets are also available for purchase, which will grant access to a private lounge area with wait staff to get beers for you, free massages, private bathrooms, exclusive food and beer offerings.
All attendees will also enjoy complimentary beer samples, along with a tasting glass, koozie, and other exciting surprises from all participating breweries. The post-race festival will feature live music, lawn games, brewery row, art installations, local food trucks, vendor village, and seating areas.
As the excitement towards the upcoming festival grows, Co-Founder of Peak Projects, Joey Garofalo explains, "We're honored to be able to contribute to New York City's craft beer and running scenes and hope this event will become a staple in both communities for years to come."
Check out this video from NYC's 2015 Craft Beer Festival:
On top of all the fun, run and beer, this exciting event will benefit City Harvest, the world's first food rescue organization. The festival organizers will be donating 10% of the proceeds directly to the City Harvest charity, who this year alone, will collect 55 million pounds of excess food to help feed 1.4 million New Yorkers who are struggling to put a meal on their tables. Through its powerful relationships with farms, restaurants, grocers, and manufacturers, City Harvest collects nutritious food that would otherwise go to waste and delivers it free of charge to 500 soup kitchens, food pantries, and other community food programs across the city. For more information, please visit www.cityharvest.org.
We are sending one of our bloggers to cover the event, so we'll update you soon, if this Festival is about to rank on our top list of best Festivals in NYC…:)))
Here are the EVENT DETAILS:
The Brew Hop – 5K + Craft Beer Festival
DATE: Sunday, September 18th
TIME:  Registration Opens: 10:00 AM
Race Starts: 12:00 PM
Festival: 12:30 PM – 4:00 PM
VENUE: Randall's Island Park, NYC
TICKET INFO: 5K + Beer Fest: VIP – $100, Early Bird – $45, Advanced – $60, Same Day – $75
Beer Fest Only: VIP – $90, Early Bird – $35, Advanced – $50, Same Day – $65
TICKETS: http://www.eventbrite.com/e/the-brew-hop-5k-race-craft-beer-festival-nyc-registration-26290944924?aff=pr
For the latest on The Brew Hop please visit:
http://www.facebook.com/thebrewhop5k
http://www.instagram.com/thebrewhop
#TheBrewHop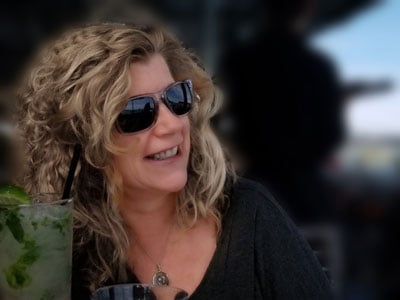 Kate E. O'Hara is a New York based freelance writer and photographer who loves all things food—especially the people who make it and market it. Her writing aims to capture the essence of the food experience; the stories that go well beyond a plate of ingredients. In addition to her love of food, Kate is also known to have a hankering for red wine and craft beer. You can also find Kate on Instagram @foodpeoplepossibilities